Win a free copy of God Moments: Unexpected Encounters in the Ordinary.
Just re-share a God In All Things post that mentions this giveaway by 31 March 2017 and you'll be entered to win a copy of God Moments. Official rules are below.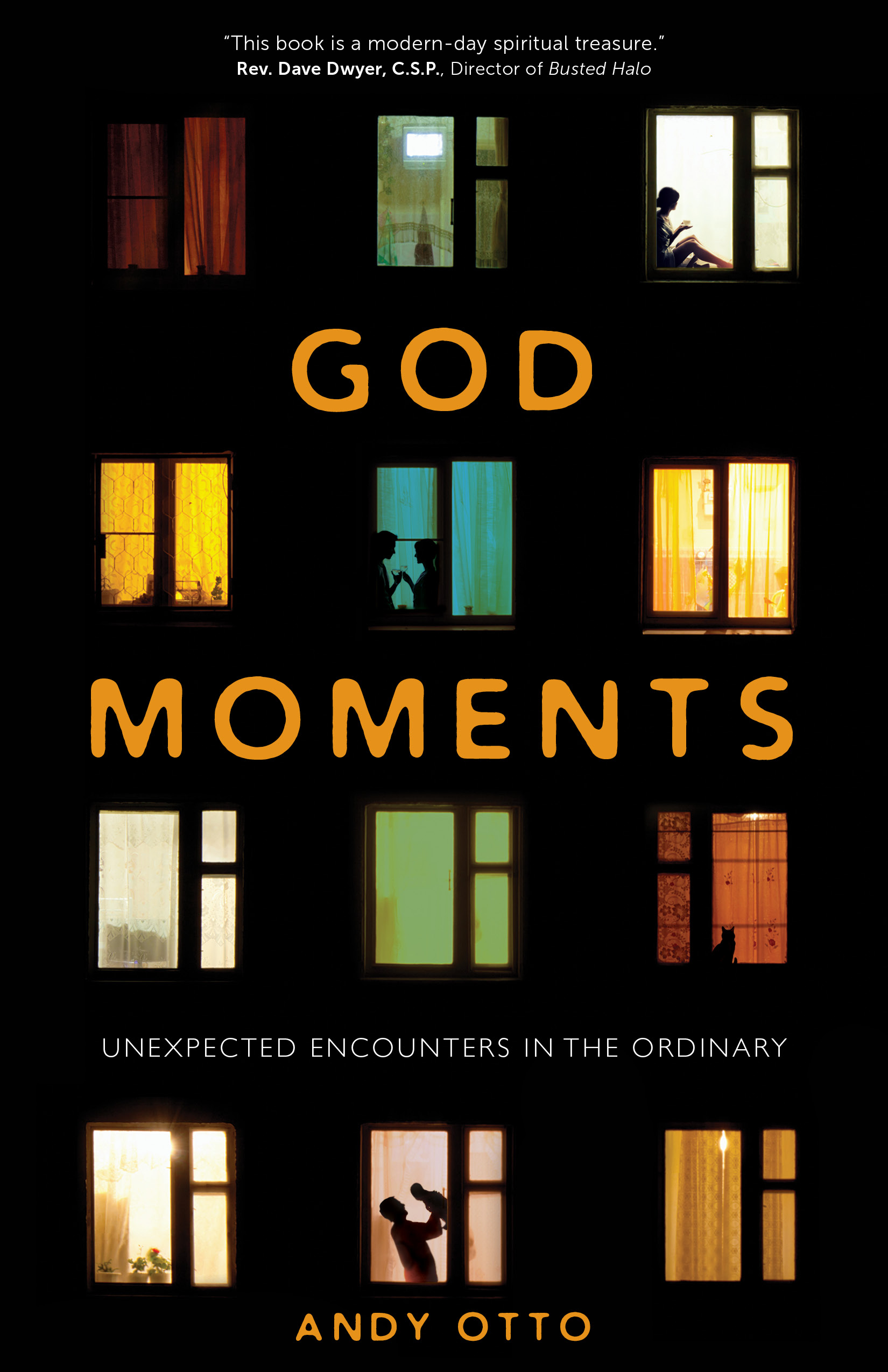 The deadline to enter the book giveaway is 11:59am ET on 31 March 2017!
---
Official Rules
No purchase or donation is necessary to enter the giveaway. The prize is:
God Moments by Andy Otto (Ave Maria Press, 2017) – Paperback retail value: $14.95
ELIGIBILITY: One entry per person. You must be 18 years or older.
DURATION: Entries must be received by 11:59pm ET on March 31, 2017.
HOW TO ENTER
You may validly enter by one of the following ways:
Share or retweet a God In All Things post or tweet mentioning the book giveaway.
Contribute a donation to God In All Things of at least $5 via PayPal.
Email andy@godinallthings.com requesting to enter.
ODDS OF WINNING
The number of eligible entries received determine the odds of winning.
SELECTION OF WINNER
Two winners will be selected randomly from the pool of valid entries by 12:00pm ET on April 2, 2017. The winners will be contacted by email, Twitter direct message, or Facebook Messenger privately to arrange for shipment of the book (no charge) to their mailing address. The winners' names may be announced publicly via God In All Thing's social media channels (Facebook, Twitter, etc.).
Void where prohibited by law.