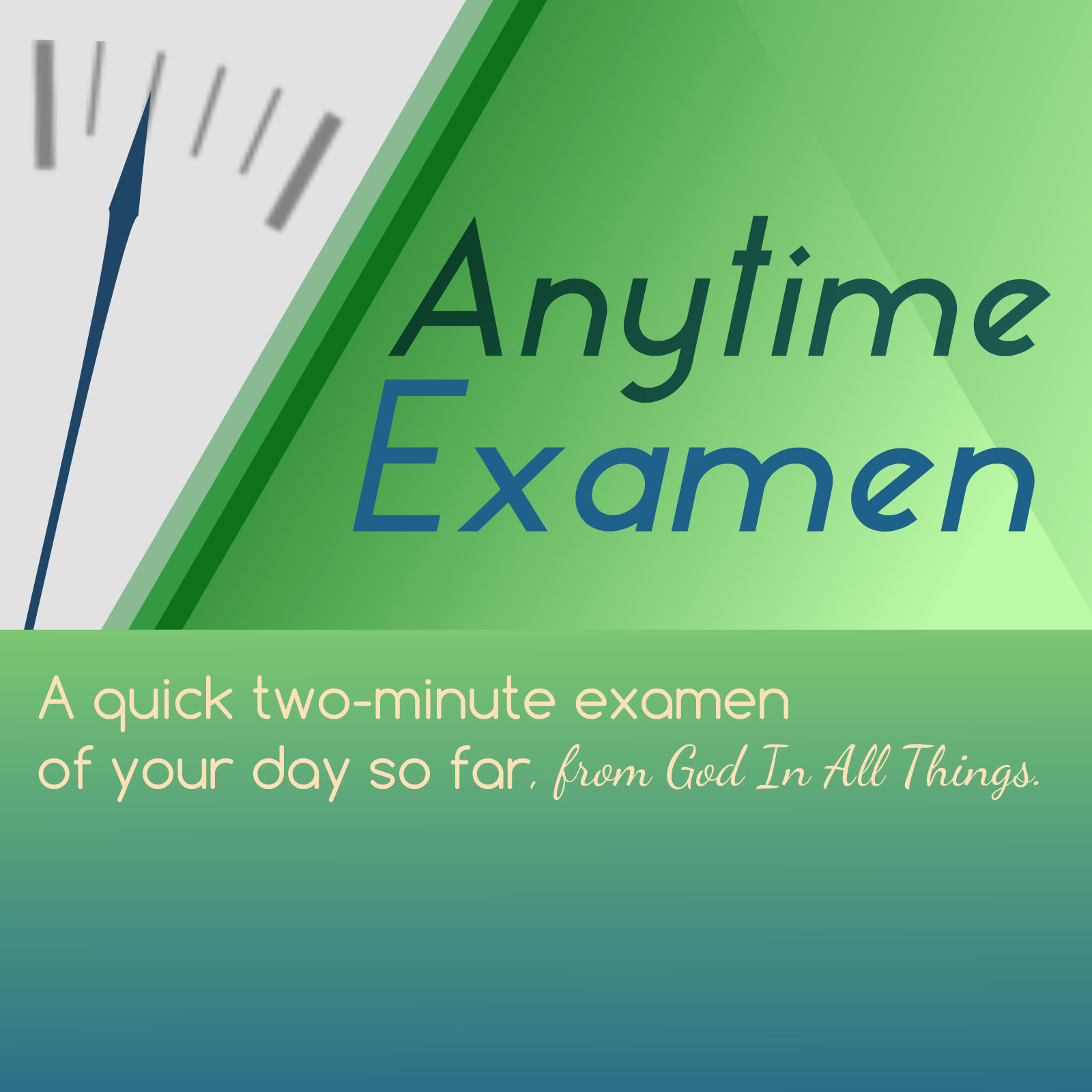 There is never an excuse not to pray. The Anytime Examen takes just two minutes to pray. Press play and reflect briefly on two key moments of the last 24 hours.
Saint Ignatius said if we pray no other prayer, the Examen should be the one we pray. This audio Examen is designed to be played any time of day, allowing you to reflect on the last 24 hours.
Click the image to the right to download and listen to the Examen anytime. Or you may click play below to pray now.
---
As I approach God in gratitude for the last 24 hours, God is grateful I have chosen to spend this moment in God's presence.
What was the high point of the last 24 hours—that moment that I felt the most consolation? What made it the high point? How was God present there?
And what was the low point of my day? What made it so low?
I stay with the contrast of the high and the low for a moment. I feel its tension. As I go about the next 24 hours I let myself continue to reflect on the highs and lows and ask God to teach me, to be present with me, and to lead me through it all.