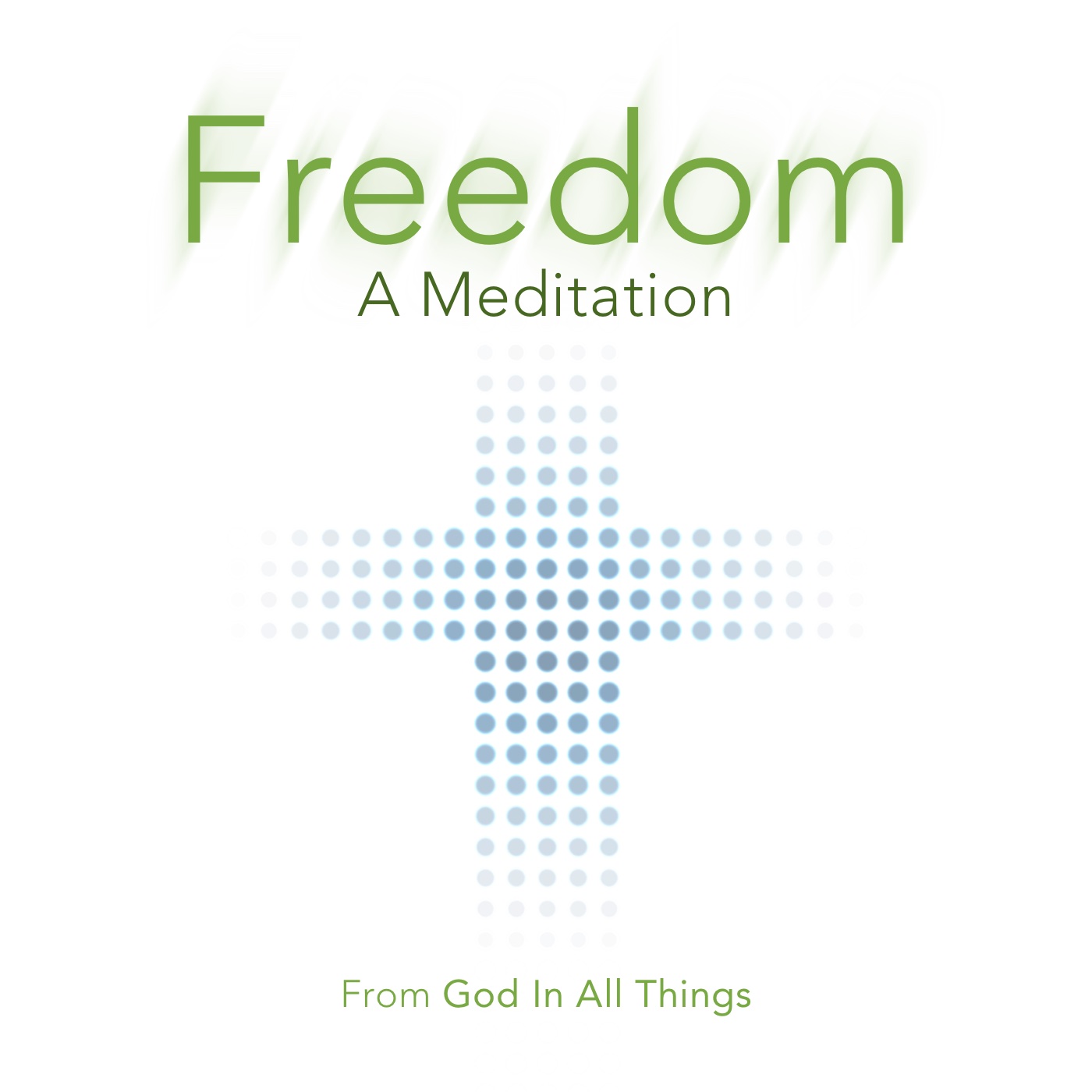 Freedom is a hallmark concept in Ignatian spirituality. It marks a spirit of detachment in oneself, so one can fully be in relationship with God. No longer does anything hold us back from being the person God made us to be. This is the desire of the Christian. This is what Christ preached and did. He came to free us from sin, to heal us, and to direct our gaze on God.
Pray with this passage from the Gospel of Luke by clicking play. Or use the text below.
---
He came to Nazareth, where he had grown up, and went according to his custom into the synagogue on the sabbath day. He stood up to read and was handed a scroll of the prophet Isaiah. He unrolled the scroll and found the passage where it was written:

"The Spirit of the Lord is upon me,
    because he has anointed me
        to bring glad tidings to the poor.
He has sent me to proclaim liberty to captives
    and recovery of sight to the blind,
        to let the oppressed go free,
and to proclaim a year acceptable to the Lord."

Rolling up the scroll, he handed it back to the attendant and sat down, and the eyes of all in the synagogue looked intently at him. He said to them, "Today this scripture passage is fulfilled in your hearing."
Jesus speaks some life-changing words. What is holding me captive? Is it a pressure I place upon myself? A sin? Pride? An unhealthy relationship? A material thing? – I take a moment to bring before my consciousness anything that might be placing a burden on my life.
A life of freedom in God is not without difficulty. Am I free enough to accept the challenges of life and move through them with the power of God?
In his Principle and Foundation St Ignatius says we must make ourselves indifferent to all created things. Sometimes we cling to comfort or money or health. These things are gift, but sometimes we become too attached to them. Are there pleasurable things in my life that become an unfreedom, a distraction from living my life for God?
In the synagogue that day Jesus takes a risk to speak the truth to his community. He freely accepts his calling. Sometimes I am blinded to my true self. I need sight. Am I free to acknowledge the truth of who God is calling me to be?
Jesus said he came to bring glad tidings and liberty to captives. As I read to the scripture passage again, I consider my reflection in the last few minutes. What do I need to ask Jesus to free me from? What good news does he want to share with me?
I speak now with Jesus, like a friend, in my own words. I tell him all that is in my heart right now.
Lord God,
You give me the gift of freedom,
guiding me to a life of joy,
calling me to be my truest self.
As you freed Lazarus from the burial cloths,
and gave sight to the blind,
and called the rich man to detachment,
free me from the unfreedoms that pile up,
which blockade me from the life-giving joy you have for me.
Remove those things which hinder my life with you.
I can freely choose this. And I do.
Amen.