This is a guest post by Bernie Wiscons Hoffman.
---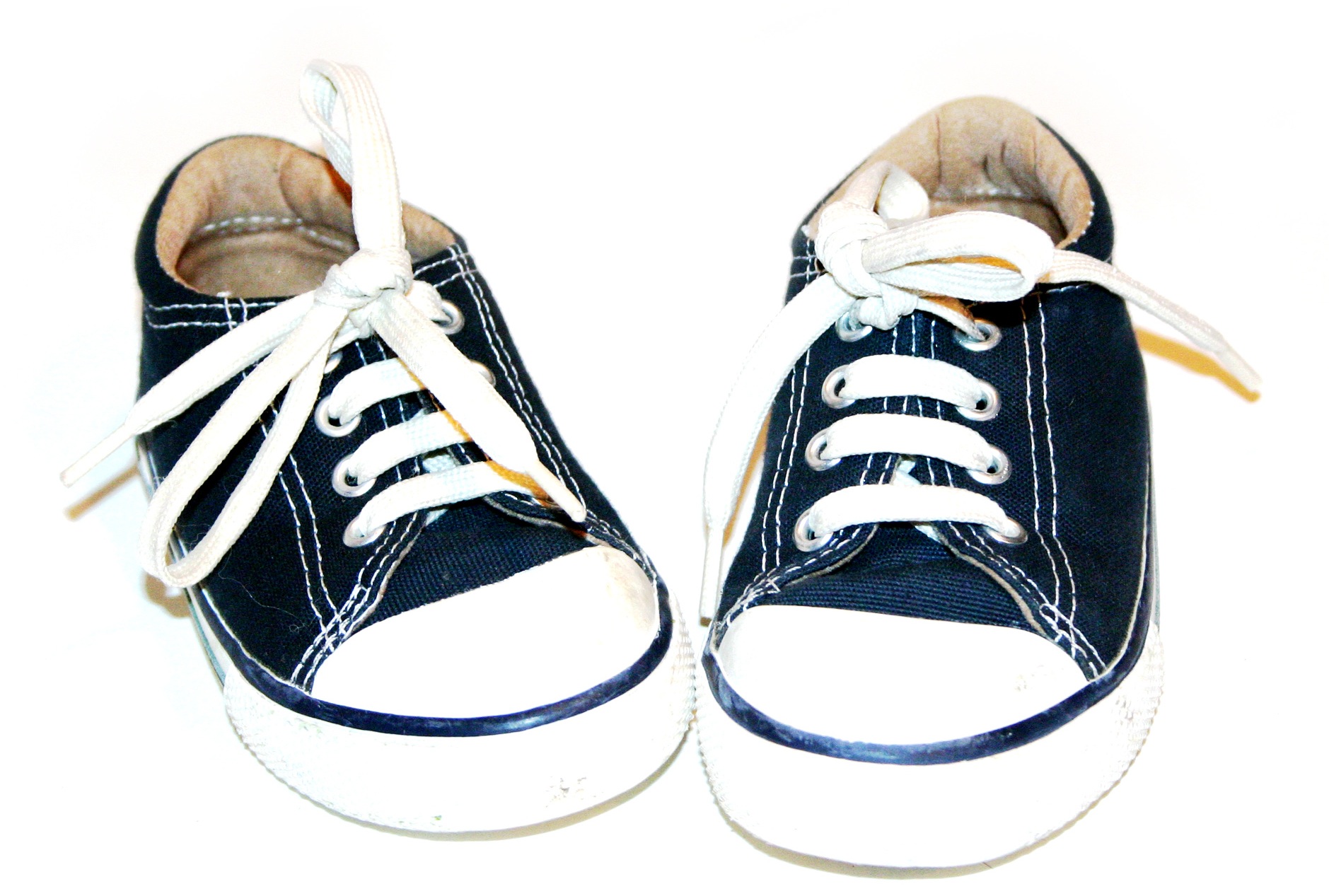 My older sister had four boys, whom I consider to be my younger brothers, but my sister always wanted a girl. She didn't get one until her granddaughter Megan was born. Megan is seven and a half years old with blond curly hair and big blue eyes. She is very good friends with her cousin Molly, has a lot of personality, and can make you toe the line in a flash. My niece Sara shared the following story:
"Yes, she starts early! Megan of course has plenty of things on her Christmas list for herself and she adds to it regularly. But I was looking over her shoulder the other day and noticed there were things she wished for that Santa would give to Molly, Thomas and a few other friends and then there was 'shoes for kids'. I asked her what that meant. She said she heard a story in church about how some kids can't go to school because they don't have shoes so she is asking for Santa to bring her shoes so she can take them to church for the kids.
"Our church mission group goes to El Salvador every year with shoes. I feel like this is one I can't ignore. I plan to buy some shoes that are clearly not for her, but new, and add them to her pile. I wanted to share her good heart with you."
In trying to live life as part of a parish community, there are many opportunities to welcome the stranger, share with those less fortunate, and pray for the needs of those both within our community as well as those within the community at large. Living a faith-filled life can at times be challenging, as our minds and hearts can be distracted by a great many things.
Once again, however, God has chosen to speak very simply through a child who heard a story at church and decided to do something about it. If a seven and a half year old can share her Christmas list with those in need who she doesn't know, just imagine what we all could do. I wanted to share Megan's good heart with you, too, so that we all might "accept the Kingdom of God like a child" (Mark 10:15) and share from the heart with others.
Bernie Wiscons Hoffman is an accountant/office manager and lives in the Chicago area with her husband Mike. She gives of her time in many different capacities but at the heart of all things, she is a catechist and currently mentors an amazing group of 7th graders. If you told her ten years ago what she would be doing now, she would have laughed. Now she believes that God is laughing…
If you'd like to write for God In All Things please see the Submissions page.