This is a guest post by Rosie Prohías Driscoll. 
---
"But now, thus says the LORD, who created you, Jacob, and formed you, Israel:
Do not fear, for I have redeemed you; I have called you by name: you are mine."
– Isaiah 43:1
I never liked my last name when I was growing up. For me Prohías signified alienation and loss. It represented alienation because I am Cuban-American, and Prohías was neither ostensibly Cuban nor American. Wanting to fit in to either of my two cultural worlds, I yearned for a name like Martínez or Menendez, Anderson or Adams. More significantly, Prohías, my father's surname, represented loss.  My dad died when I was four years old, and bearing his name was a constant reminder of Papi's absence in my life.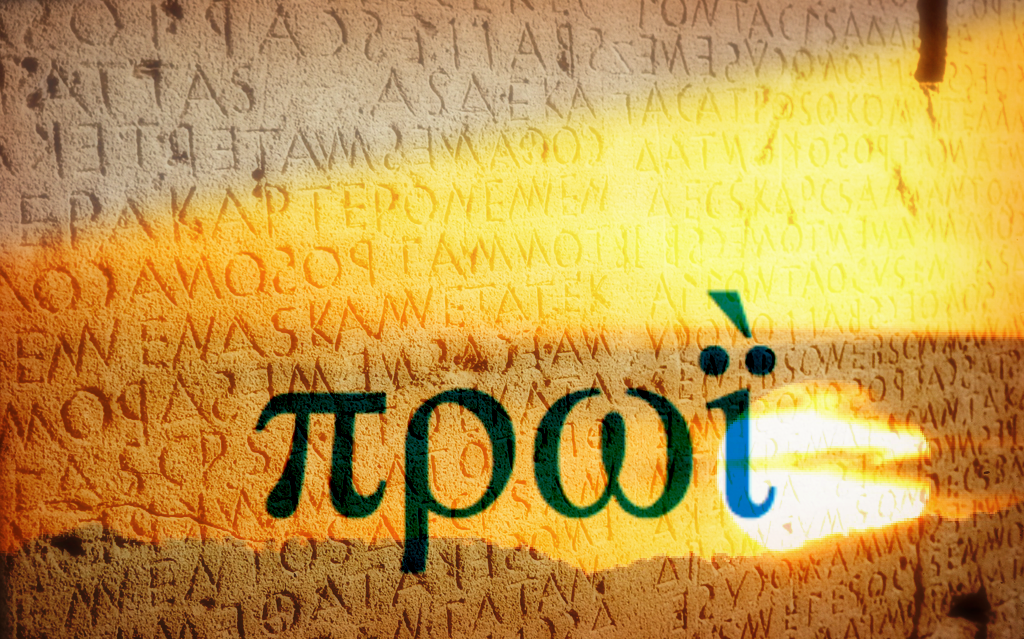 It wasn't until my senior year in college that I learned my odd last name has Greek roots. Father Paul Cioffi, S.J., my Christian Archeology professor, spent the first week of class calling on me to translate Greek inscriptions from his array of slides of churches, monuments, and sarcophagi. Embarrassed by my inability to answer his questions, I approached him after class and told him sheepishly that I knew English and Spanish – not Greek. A gentle and joyful man, he laughed and apologized. He then informed me that Proí means morning in Greek. "Didn't you know, my dear, that your name means dawn?"
That encounter with Father Cioffi changed my perception of my name, transforming it from a source of alienation and loss into a symbol of renewal and hope. Lying in bed in my dorm room that night, I realized that God called me by a name that may have been tainted by loss, but also pointed to resurrection.
Almost 25 years later, I still find God in the Proí, the early morning light when dawn breaks and prayer comes most easily.
In the Proí, I offer a prayer of gratitude for the name Prohías, its syllables holding the gift of my father's life. The sadness remains for my dad's absence, but I feel his exquisite presence, and revel in his legacy of love and courage that I am blessed to carry with me into each new day.
I offer a prayer of gratitude for finding God in the grace of His Son, who bore a suffering so far beyond my own, showing me that suffering always carries within its thorns the seeds of new life.
I offer a prayer of gratitude to God – and Father Cioffi – for the revelation of resurrection that comes every time I hear Him call me by name.
Rosie Prohías Driscoll is the Coordinator of Middle and High School Faith Formation at Good Shepherd Catholic Church in Alexandria, Virginia, where she lives with her husband, two teenage daughters, and two greyhounds. She attended Georgetown University as an undergraduate.
If you'd like to write for God In All Things please see the Submissions page.