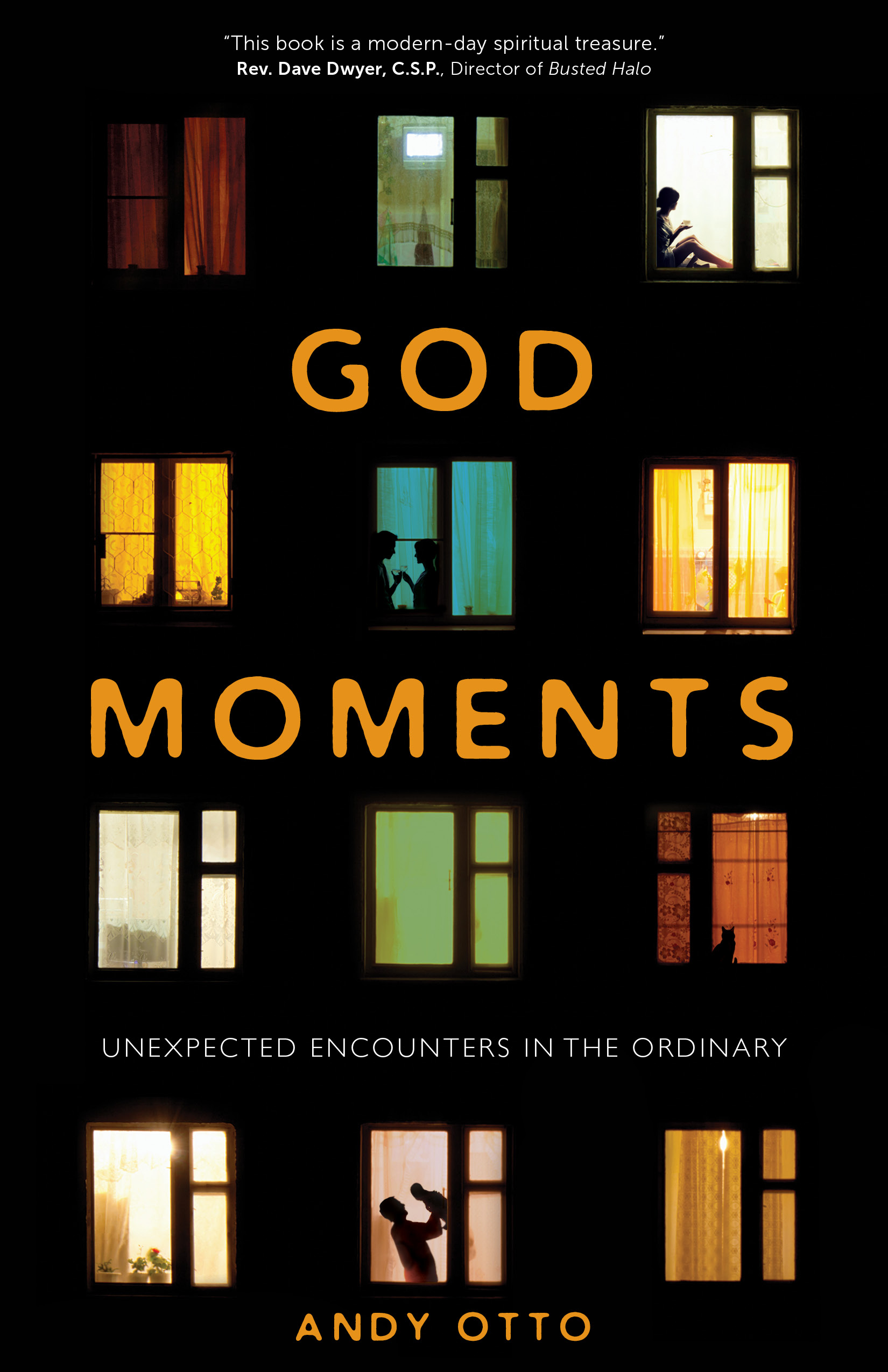 Next month my new book God Moments: Unexpected Encounters in the Ordinary will be released by Ave Maria Press. In it I hope to offer you a way to open your heart to God's presence in your everyday life. You know those moments where a flock of birds stops you in your tracks, or a kind word from a friend makes your day, or when a baby smiles at you from across a restaurant? Those are God moments. They're encounters with the divine and they point us to a deeper reality: that God wishes to have a relationship with you. Through your experiences and relationships—both good and bad—God takes on flesh and is made real.
This week I will be sharing an excerpt from my book on discernment. The focus of my book is how God takes on skin in our everyday life. We can concretely encounter God in the ordinary. But we also give God skin through our own lives, through the choices and decisions we make. The chapter on discernment walks you through four ways to tap into God's call for our lives so we may respond freely, bringing God a little more into the world through our actions and choices. This week's excerpt touches on why bodily feelings are one way to tap into God's desire for our lives.
God Moments: Unexpected Encounters in the Ordinary is available for pre-order here. Use promo code OTTO for a discount (only good through 31 March 2017).
---
Since we are flesh and blood human beings, the strength of a call can often be determined by our feelings. My body can tell me a lot about how I feel about the possibilities before me. Perhaps there's something in the pit of my stomach that gives me caution about one choice. A pang in the heart may tell me something else. I'll never forget a powerful experience of feelings during my two-year novitiate as a Jesuit. While I was working in the hospital in Washington, my desire for married life began to grow. I even found myself falling for a coworker. There arose pangs in my heart along with doubt and uncertainty. At first I dismissed them, but one weekend I took a trip to the Jesuit community's villa house in Maryland, right on the Chesapeake Bay, and because it was graduation weekend, I was the only one there. I sat out on the dock looking over the water, watching birds soar and sail boats rock in the breeze. I put my headphones on to listen to a song by the St. Louis Jesuits called "These Alone Are Enough," based on the Suscipe, St. Ignatius's famous prayer of surrender to God. As I sat there listening, feet over the edge of the dock, the subtle pang in my heart began to grow as thoughts about married life filled my head. In my body I felt this tremendous feeling that God had even more planned for me—more than I could ever imagine. Was marriage a part of it? I began weeping in a mix of fear, excitement, and uncertainty. My feelings began revealing that within me there was an underlying want, a desire that I hadn't been paying enough attention to. When I did eventually leave and get married, it was not unintentional that the song I listened to on the dock that day made it into our wedding liturgy.
God speaks through word and experience, and we respond. But it may take a while to build up the courage to respond. Also, feelings can be deceiving, which is why careful discernment is necessary. Even important feelings may disappear for a while, only to emerge later on. Feelings like the ones I experienced that day on the dock came and went. And when they went, I dismissed them as something never to attend to again. When these feelings reemerged months later, I knew they were something I couldn't ignore.
---
Pre-order God Moments by clicking this link. Use the promo code OTTO at checkout for a discount (only good through 31 March 2017).
Listen to an audio version of this post…