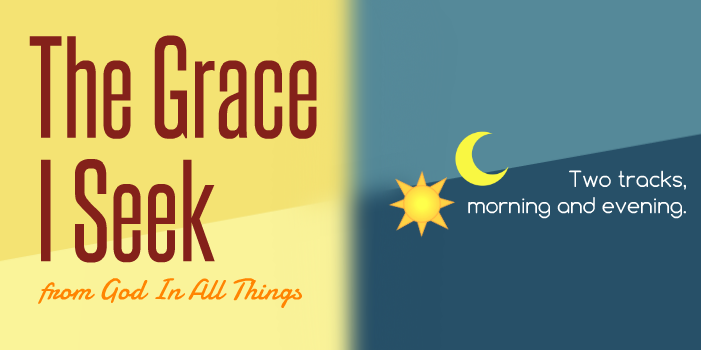 Saint Ignatius often recommends that before prayer we ask God for "what I want and desire". This is the grace we seek from God, which is offered to us daily. It is something that can be affectively felt. Since God pours out graces to us each day, it's important to daily ask for a grace and to reflect on it later.
This two-part daily audio meditation will help you ask yourself, "What is the grace I seek?" The morning track helps you determine the grace you need and ask God for it. The evening track, to be prayed before bed, lets you reflect on the day and see if the grace was given. Why before bed? This way the entire day is reflected upon, as God can use each moment up to bedtime to reveal grace to you.
Click (or right-click) the images below to download each meditation. Or click the play button beneath each image to pray right now. And enhance your daily prayer with our downloadable spiritual journal.