This is a guest post by Teresa Hogan.
---
I was on a one-week retreat at the Jesuit Seven Fountains Spirituality Centre in Chiangmai, Thailand, in September of last year. It was not something I had long planned for or even thought about. Just a month before I made the decision I would make the retreat. It was a total coming-out-of-my-comfort-zone experience for me. I had never travelled on my own before and I was 52 years old then. Only in hindsight, do I know now that it was the Lord who orchestrated it. His timing, as always, was and is impeccable.
Ever since my retreat and the message of trust that I received there, I see more and more how I have begun to trust in the Lord. How it happened was so ordinary and mundane that I could easily have forgotten its lessons. But in the months afterwards I began to realise how those messages still stayed and resonated with me. It truly was something I needed to take away with me and to live. There was a lot going on in my life over the last three years, especially after the deaths of my dad in March 2009 and my mum in April 2011. Being a homemaker, without children of my own, I had spent much of my time with my parents and journeyed with them as secondary caregiver. With their passing, I found a very great vacuum in my life. I was close to God but I didn't know and couldn't understand what was happening in my life. I was also struggling with mid-life and the concerns and fears that came with it.
Enjoy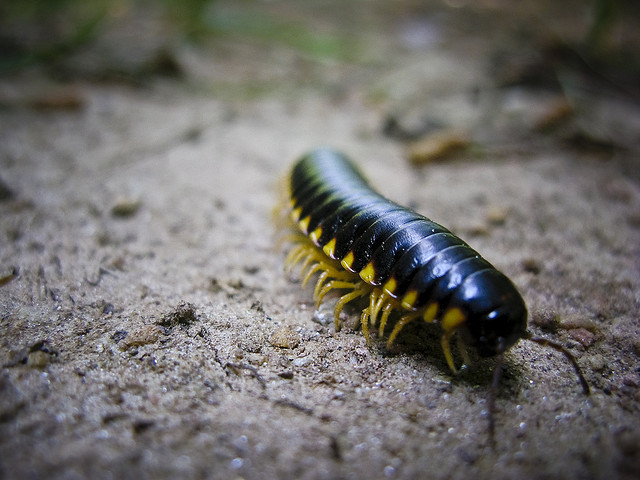 The first of the three much-needed messages I took away with me began as I was walking to the dining hall after Mass one evening. It was the wet season in Chiangmai (mid-May to October) and it rained almost continously during the time I was there. As I walked along the stone path to the dining hall with umbrella in hand, I saw a giant millepede making its way across the stone path. In spite of its many legs—and maybe because of its many legs—it walked very slowly. I became a little impatient but then heard this little voice say to me, "Take your time. Contemplate and enjoy the little creature." So I stopped and stood there in the rain, contemplating the millipede as it made its way across the stone path.
Let Go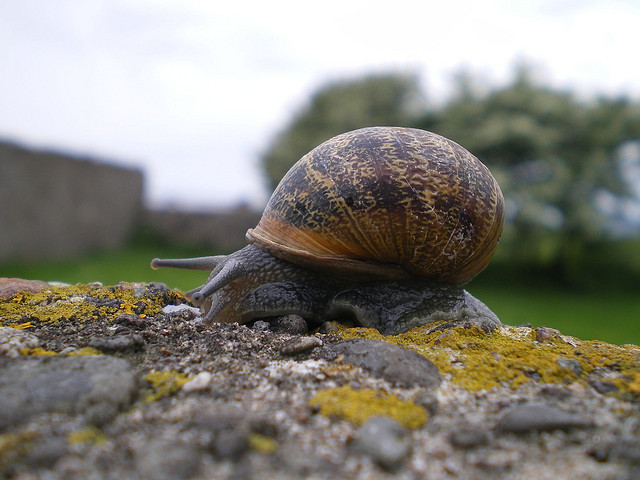 The second of the three messages came to me in the evening again when I walked the stone path to the dining hall for dinner. As I was about to reach the administrative building next to the dining hall, I saw a common garden snail trying to make its way across. The grounds of the Seven Fountains Spirituality Centre are filled with many beautiful trees, gardens and walking paths, and it was very common to find all kinds of bugs and insects everywhere. Not to mention a few cats, which take the liberty to come and go as they please. This little snail was taking its time, minding its own business. But I said to it, "You're going to get yourself killed, you know." So with the tip of my sandal I pushed it backwards. No sooner had I come out again after dinner when I saw the same little fellow trying to make its way across to the other side. Again, I sensed this little voice say to me, "Why are you being so controlling? The little snail is not bothered whether it will live or lie the next moment. Why are you?" I hadn't realised my tendency to control, but there it was, right before my eyes.
Relax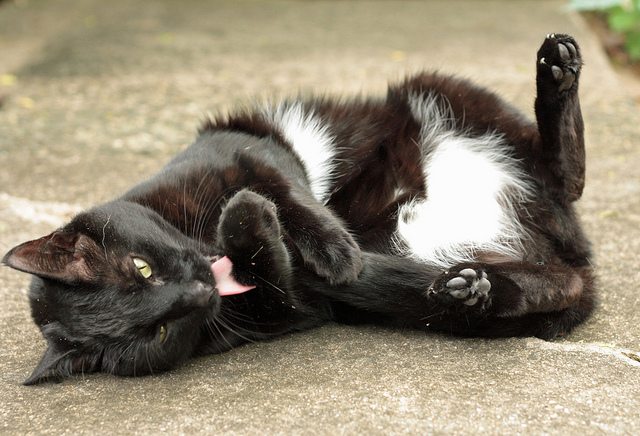 Finally, on the last day of my retreat, this time in bright daylight, I took away the third message. As before, I headed to the dining hall, but this time for lunch. No, it wasn't a bug that came to teach me its lesson. It was a cat with a cataract in one eye. On seeing me, it flipped over immediately, as if to say, "Please, come and rub my tummy." As I bent down to stroke the cat, that same little voice said to me, "Relax. Look at this cat… He knows how to take it easy and he's having a great time. He's not too bothered with what's happening around him. Learn from him."
These three lessons stayed with me and have resonated with me even more strongly now. I know it was God's own way of telling me, "Enjoy this one life you have; contemplate and rejoice in it. Let go of all that you try to control in your own life and in the life of those you love. And relax, I've got everything covered." Although then I wasn't so sure whether these indeed were messages from the Lord, I am now more than ever convinced that they were. I praise and thank God for loving me, for caring about me, and for his wonderous mercy. I have become more and more convinced that nothing ever depends on me. That God indeed has got everything covered. I just need to remember to enjoy, let go, relax.
Teresa Hogan lives in Singapore with her husband and belongs to a community of Catholic evangelizers called NET (New Evangelization Team), which is part of the missionary arm of the Catholic Church in Singapore. She is passionate about helping others find God in the ordinary as well as helping them become aware of the great treasure they hold within.

---
If you'd like to write for God In All Things please see the Submissions page.