This is a guest post by William Ockham.
---
"It's always said that the Jesuits were founded by Ignatius of Loyola, but I like the thought that the Jesuits were founded by a committee, not by one man. And it's crucial because if the real mainspring of Jesuit spirituality is companionship, then our being together in a company is really right out of that reality, that we are together in a companionship."
– Father Joseph Tetlow, S.J. (from Shared Vision: Jesuit Spirit in Education)
When I started my blog approximately six months ago I had no idea what to expect. To be honest, I really had no rational reason to do it, but I had this overriding urge to have an outlet for my thoughts. This is contrary to my normal way of doing things where everything has a reason and is planned out in excruciating detail. However, after some additional prayer, I decided to take the plunge into the evolving Noosphere of the internet and see what happened.
One of the interesting things that happened early in my journey was that I connected with others around the world who use Ignatian Spirituality as a cornerstone of their lives. One of the first blogs to pick up one of my reflections was Keeping Company, an online initiative on behalf of the Faithful Companions of Jesus (FCJ Sisters) in Australia. I was not previously familiar with the FCJ Sisters but this connection (which never would have happened 20 years ago) provided me with the opportunity to learn more about the FCJ Sisters and their remarkable founder Venerable Marie Madeleine de Bonnault d'Houët.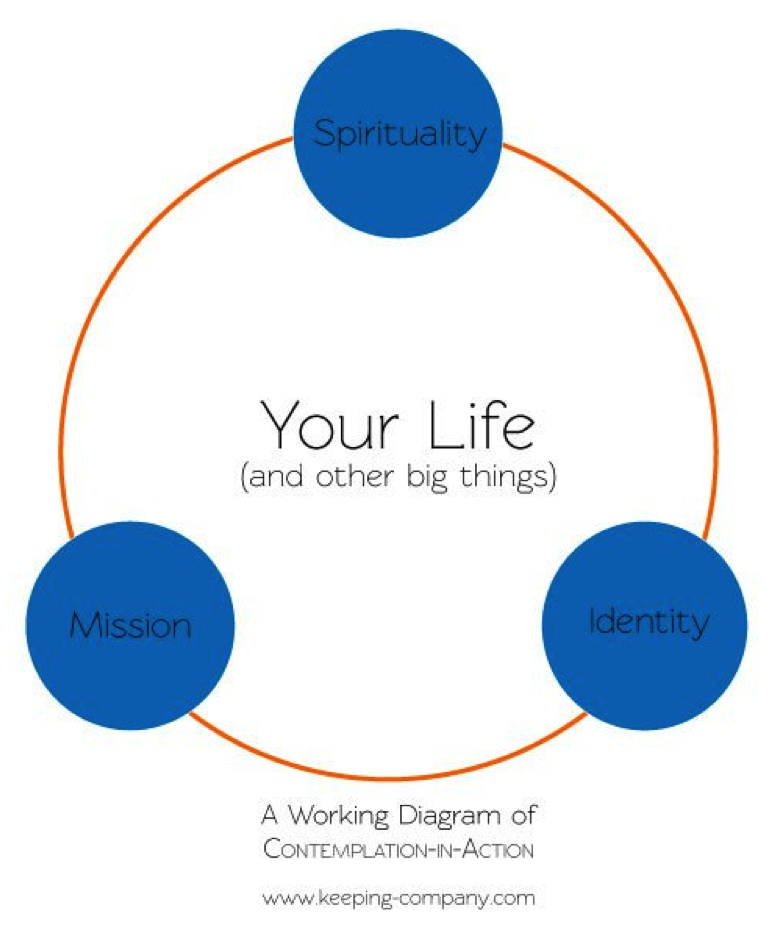 Ignatian spirituality is at the root of the FCJ way of life. Through discernment and reflection, Faithful Companions of Jesus seek to discover God's invitation in all aspects of daily life, with the idea of being contemplative in action. 'Contemplatives-in-action' are those who carry out their lives from a place of depth and faith. Although the general concept of living mindfully and integrally is not exclusive to Christianity, the FCJs express this as followers of Christ, drawing as well, on the influences of Ignatian spirituality. It is not a spirituality that hides behind closed doors, but one that is expressed in all areas of life.
Over the next several months I had the pleasure of interacting with others of the Ignatian tradition, both the official Jesuit sites and individual lay people with a deep Ignatian outlook. This includes not only websites but those you have contributed to the comments section of the blog. I sincerely appreciate your insights.
Set forth below are links to some the virtual companions I have on my journey:
William Ockham is a husband and father of two wonderful boys. He is interested in Ignatian spirituality and the intersection of faith, science and reason using the insights of Pierre Teilhard de Chardin. Like Chardin, he is deeply rooted in the Catholic tradition, while also attempting to understand God's beautiful design through the insights of modern science. You can visit his comprehensive blog on Chardin here.