This is a guest post by Jan O'Hara.
---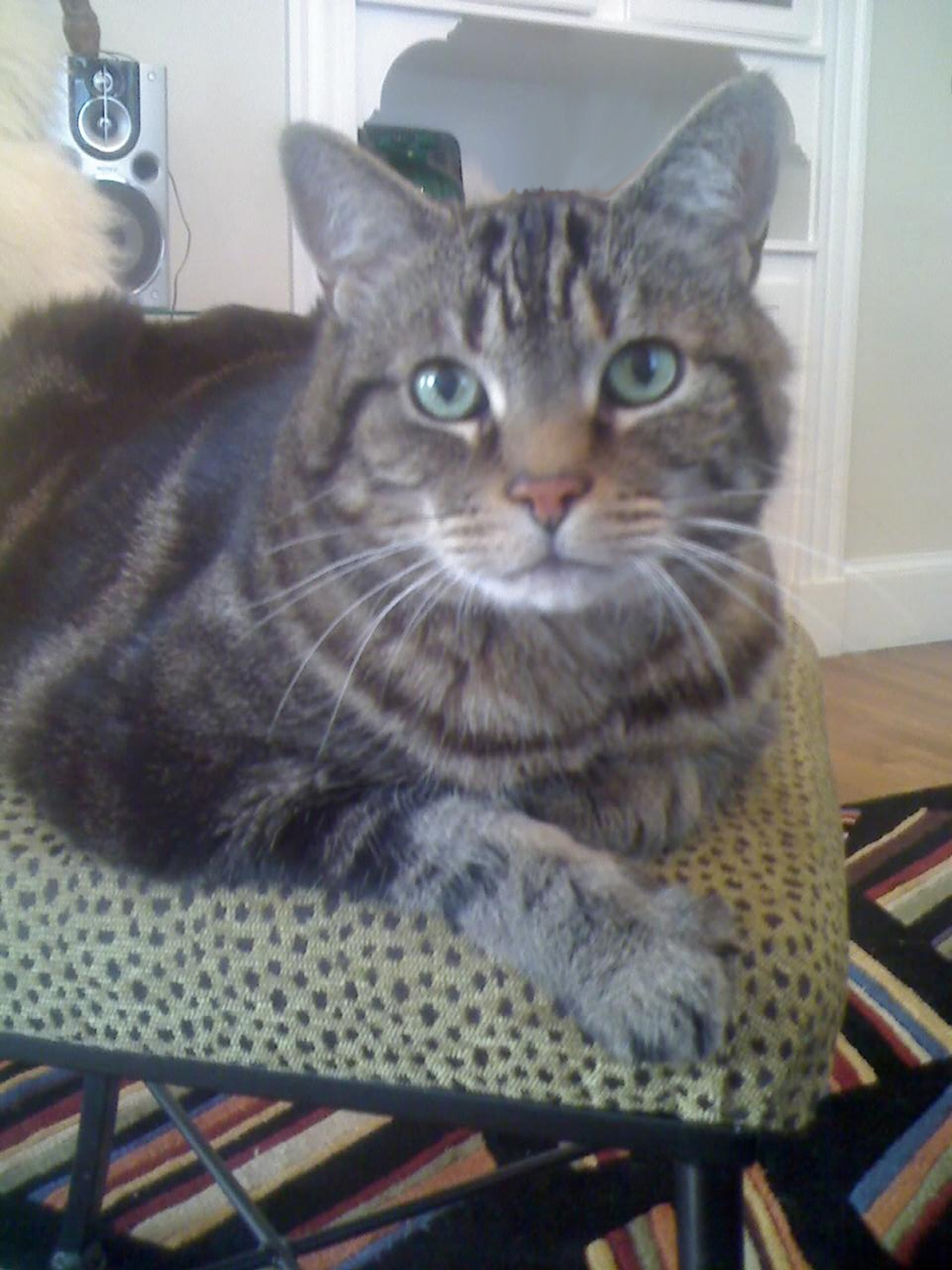 A cat has given me a lesson on how to see God in all things. He is twenty years old (very old for a cat), and his vet tells me Abe has the health of a young kitten. He shows no signs of diminishing sight or hearing (or appetite) but he naps long hours. Lately, he often wakens suddenly and cries out—a single feline syllable that seems to ask "Where am I?" or more crucially, "Where are you?" I learn from his vet that this disorientation is common in geriatric cats … and so I return his call (often from another room): "Here I am." Sometimes this is enough; other times I go to him and kiss him on his head. Either way, he returns to his nap needing only this brief reassurance.
Abe makes me realize that I have cried out to God all my life with my own neediness, vulnerability, disorientation, and that God, ever reassuring, always responds, "Here I am." In any hour of my day, God tells me, "Here I am."
Here I am. Such a simple but powerful statement of God's enduring and loving presence in my life. A steadfast presence, one that I rely on gratefully.
But the question hits home: this reassurance is here for me; do I give it to others? When God's people and his world and his creatures are crying out, do I respond likewise "here I am"? Do I hear these cries? Am I responsive, present, reassuring, loving, patient, reliable? And so I ask God for his ears, to listen always, all ways, care-fully and respond whole-heartedly. Here I am. This is my biggest prayer.
Jan O'Hara is an enthusiastic ailurophile, wife, mother, and grandmother currently living in Quincy, MA. She has worked at a humane society animal shelter for over two decades and has maintained her own business as a graphic artist for over 40 years. She was recently knocked off her horse by Pope Francis and credits a dynamic Ignatian spirituality with reawakening her prayer life.
If you'd like to write for God In All Things please see the Submissions page.