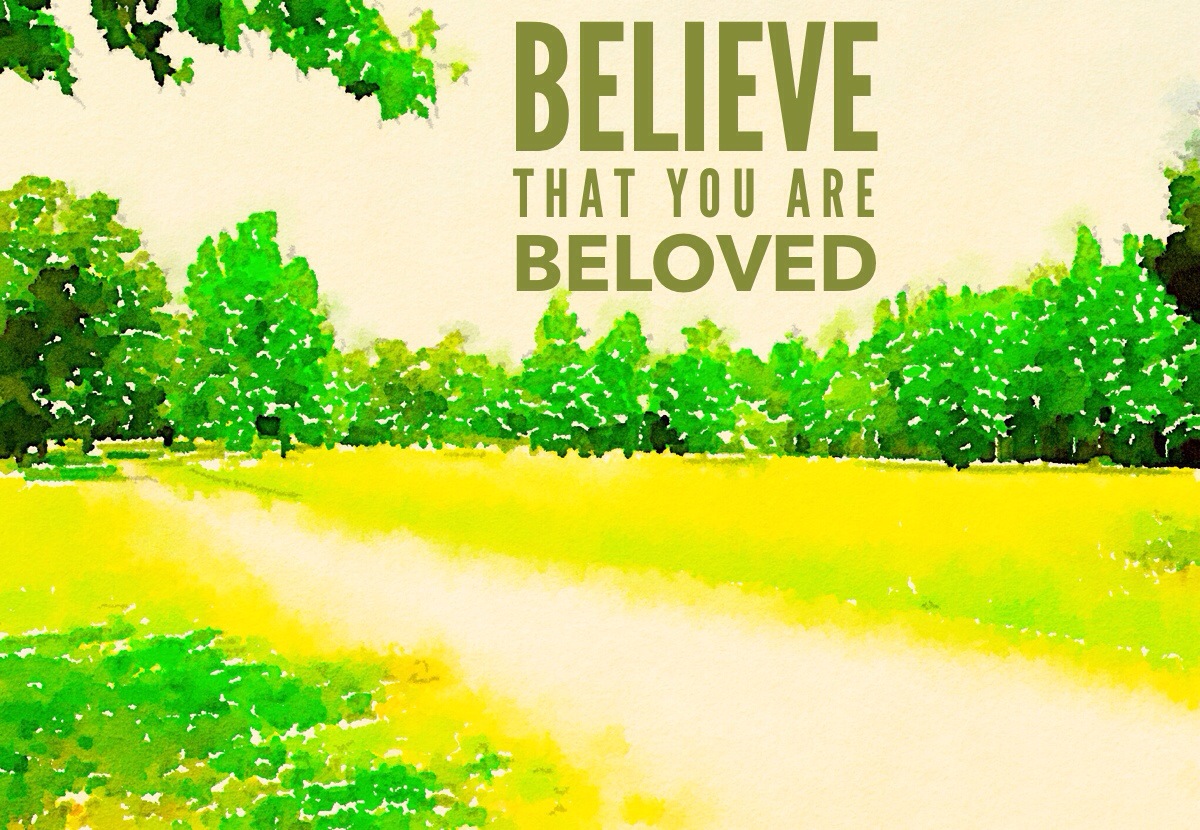 "You are my beloved [Son]; with you I am well pleased" (Luke 3:22, NABRE).
What more do we want than to hear these words? We all want to be loved. We all want to be received. We all want to please.
I think I have felt and been aware of this longing for love since I was young. As the youngest child in a family of four, I sought to set myself apart. Whether it was winning a cross-country race or performing a solo at the school choir concert, all I wanted was to be seen, to be loved, to be affirmed.
Still, this longing for love didn't come into real focus until I began the 19th Annotation of the Spiritual Exercises a few years ago. The Spiritual Exercises begin with a reflection on God's love for each of us as God's beloved son or daughter. God loves us unconditionally. We belong to God, and God invites us to claim that. What a beautiful starting point. In St. Ignatius' great wisdom, and perhaps from his own personal experience, he knew that the starting point for deepening one's relationship with God is to acknowledge not only who we are but whose we are.
When I went through the Exercises, I remember how much I appreciated the first week. There was nothing like reflecting on Psalm 139, and meditating on those words: "LORD, you have probed me, you know me… You formed my inmost being; you knit me in my mother's womb." How could this be? It was everything I had always wanted and yet it seemed too good to be true. And yet, this Word of God spoke to my heart and filled me with joy.
Three years later, I find myself returning to this first week of the exercises, returning to these passages that whisper the words that I still so desperate to hear. Why is that? Why is it so hard to believe that there is a God that loves me unconditionally? And it seems to me that the answer is simple. We live a world that tells us that our value is determined by what we do, not who we are. We don't begin from a place of inherent value. The burden of proof is on us to demonstrate our worth by what we do, accomplish, and achieve.
In his book, Life of the Beloved, Henri Nouwen says that to become the beloved we must allow "the truth of our Belovedness [to] become enfleshed in everything we think, say, or do." I don't know about you, but that sounds pretty hard. Nouwen readily admits that "this entails a long and painful process of appropriation, or better, incarnation."
Still, I believe that this is what God calls me to. God invites me to do the hard work necessary to allow this truth, the deepest truth about who I am, to sink deep into my bones so that it can bring me to life, the abundance of life that Christ promises in John 10. Day in and day out, God calls me to struggle with the demons that insist that I am not the beloved, that I am not even worthy of love. God wants me to face my fears of not being good enough and know that my goodness comes first and foremost from who I am and to whom I belong.
Some days, I am not quite up for the challenge. I would rather curl up next to the demons and wallow in my fears than face the truth. But as I start this new year, here is my one resolution. I will not allow the voices of darkness to win. I will not succumb to the temptation to allow the world to determine my worth. I will take time everyday to sit and to rest in the truth of my being: I am the beloved Son with whom my God is well pleased.