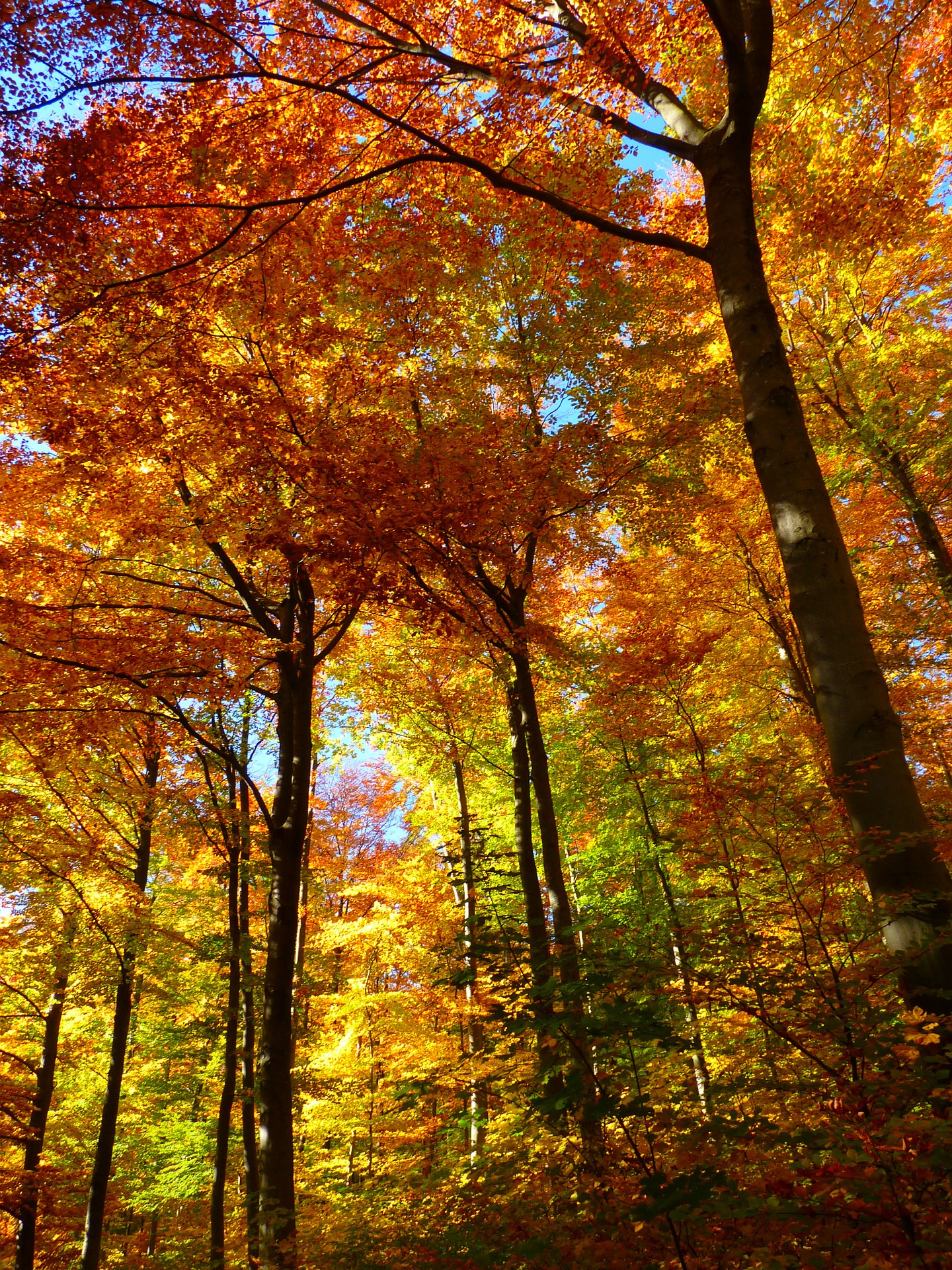 The other morning as I was eating my oatmeal and failing to avoid the procrastination traps of Facebook, I came across a striking quote: "it's so strange that autumn is so beautiful; yet everything is dying."
"Hmm….depressing," I thought. And I kept on scrolling right on down through my newsfeed.
But later, as I was walking to class, I couldn't get that quote out of my mind. There, lining both sides of my walk, were some of the most brilliant testimonies to God's creation that I have feasted my eyes upon, and yet the quote was true. The changing colors, the beautiful reds and oranges and browns that took my breath away, were the leaves' last hurrah before they fall to the ground and leave empty branches in their wake for the long, cold winter. What to make of the fact that the beauty I was seeing, and am seeing now as I look out the window, means that the leaves are close to dying?
When I think of the leaves, I think of their lack of resistance to the process of autumn, the process of change. They don't run or hide or protest the changing of the seasons, but stand tall and strong and let their beauty show no matter the time of year. I want to learn how to do that. It's easy for me to stand strong in the summers of my life. When I started graduate school and moved to Boston last fall, I relished in the excitement and told everyone I could how happy I was in my new environment. But when I started teaching in Rwanda last summer, I was homesick and overwhelmed and scared to tell everyone that I wasn't changing the world like I had hoped I would. I didn't want to show how hard that season felt.
Thomas Merton wrote that "a tree gives glory to God by being a tree." He didn't say that it gives God glory only in the summer, or when it's sunny, or when change isn't looming. No. A tree glorifies God by being irrevocably and unapologetically itself, no matter what the season. I pray to learn from the trees to do the same.