This is a guest post by Teresa Hogan.
---
A "chance" encounter with a dead giant earthworm, a dying moth and a black "zen" cat while visiting a garden in Tokyo on holiday recently, has come full circle for me.
In September of 2012 I made a retreat to the Seven Fountains Spirituality Centre in Chiangmai where I received a profound insight into a new way of living which God was calling me into. "Enjoy. Let Go. Relax" These were the three messages I sensed God was revealing to me through a giant millipede, a garden snail, and a cat with one good eye. It was a time of healing for me, a time of letting God tend to me, a time of great renewal, in his garden. I left the retreat deeply comforted, refreshed, and renewed, convinced that God would always be with me, no matter what. "All shall be well, and all shall be well and all manner of thing shall be well." So go the words of Julian of Norwich.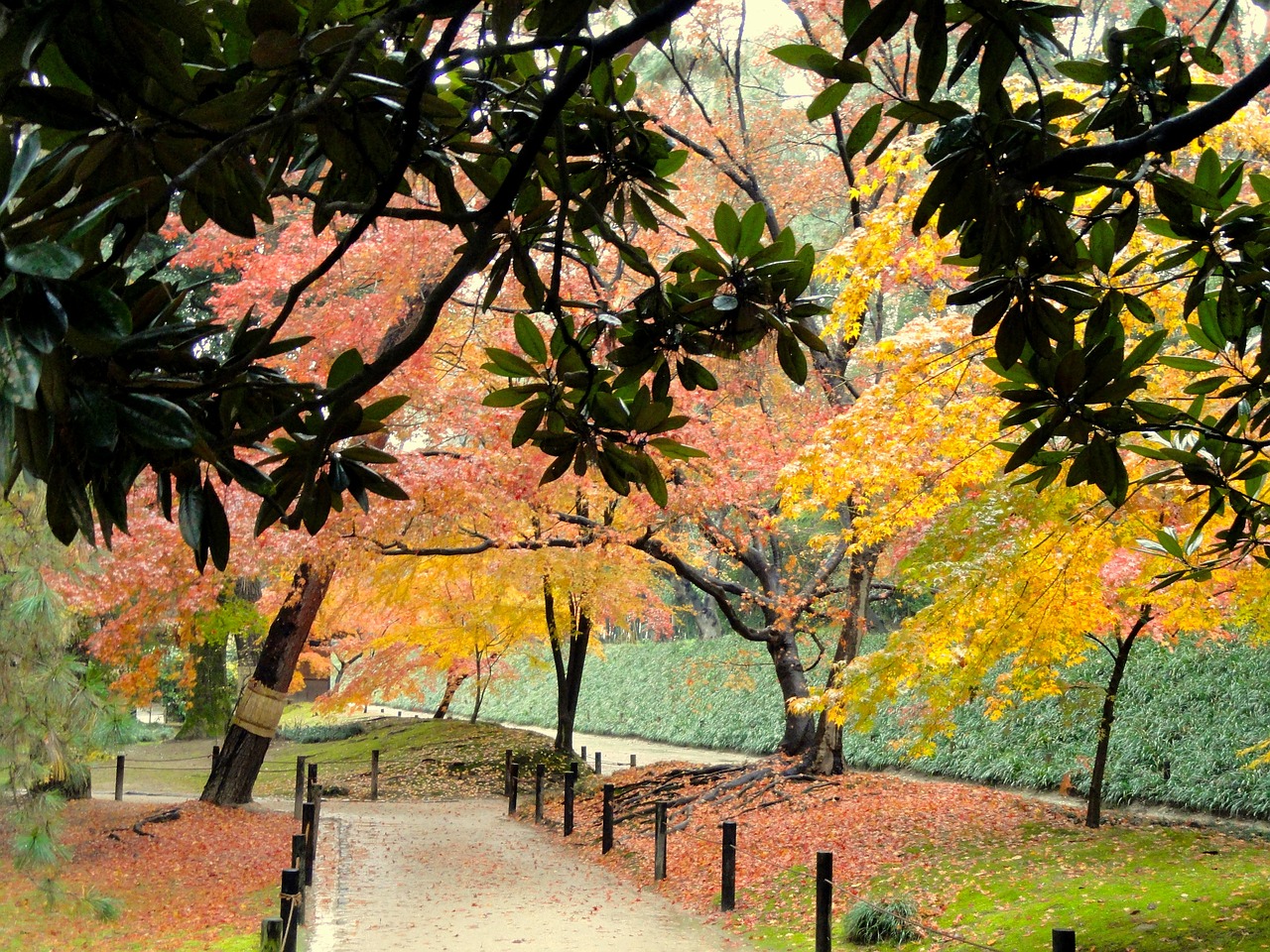 I made that retreat after the death of my mum in April 2011. It was, now that I come to think of it, something I needed to do then, to come to some kind of closure over the deaths of both my mum, and my dad who died two years before her.
This recent trip to Tokyo, however, was different. I was on holiday with my husband. We are both nature lovers and we love our gardens and parks. Moreover, we had both never experienced autumn before, living in tropical Singapore, and it was something that I had always wanted to do. It also happened to coincide with the last week of my 33-week retreat and I must admit, I was a little worried that this trip might distract me from the retreat. I recall my spiritual director saying to me that a change of environment comes with many new possibilities. And so I left it at that. And they certainly have. I willingly allowed myself to be fully immersed in letting God speak to me.There were abundant graces, new insights, and understanding. By the end of my trip, God was showing me a thing or two about myself when he unmasked my hidden agendas and motivations. That was the day I discovered how stuck I was to myself, how utterly self-centred I could be. And I just could not see it on my own. I needed God to take me there, to show me how unloving I could be. Knowing how totally powerless I was, and am without God, and how much I need God's daily grace and love in my life, I have begun to surrender my life over to him.
I remember a couple of days into my holiday I happened to read an article from God In All Things, "Learning from the Leaves", and how it spoke to me about dying, death, and surrender. What resonated in me was the reality of just how temporal life is and how all we can do is to live it. It all mixed in so well with the 33rd week of my retreat, God's love for us and our response (from the Creighton University Online Retreat). That time I spent on holiday, taking in all that God had set before me, that was an invitation to my response. And I have never been more clear about my response. I was moved by God's crazy, mad love for me.
On our second last day, while revisiting the beautiful Hana Rikyo Garden in Tokyo, I received three new messages delivered by no less than three little creatures (funny, how these things seem to come in threes), which reinforced this new insight. My husband and I were coming towards the end of our visit and walking towards the path out of the gardens when I looked down to see a giant earthworm, its crushed body laid out on the ground in front of me. I felt sorry for it and soon that sorrow led to my pondering about death and dying and the fleeting nature of life. Just like the dead leaves which had fallen on to the ground, this little creature had come to the end of its life. It looked like it had been stepped upon. "Life is short. Life is unpredictable" it seemed to say to me, "One moment you are alive and well. The next you are gone."
A couple of seconds later, I saw another creature on the ground: a dying yellow moth. It too looked as if it had been stepped upon. I picked it up and placed it on a branch. It clung to my finger but it's wings were still fluttering wildly. It was dying, but it was going to live fully until it could no longer do so. I walked out from the shade of the trees wondering what that could have meant. "Live your one small life to the full. Live it well."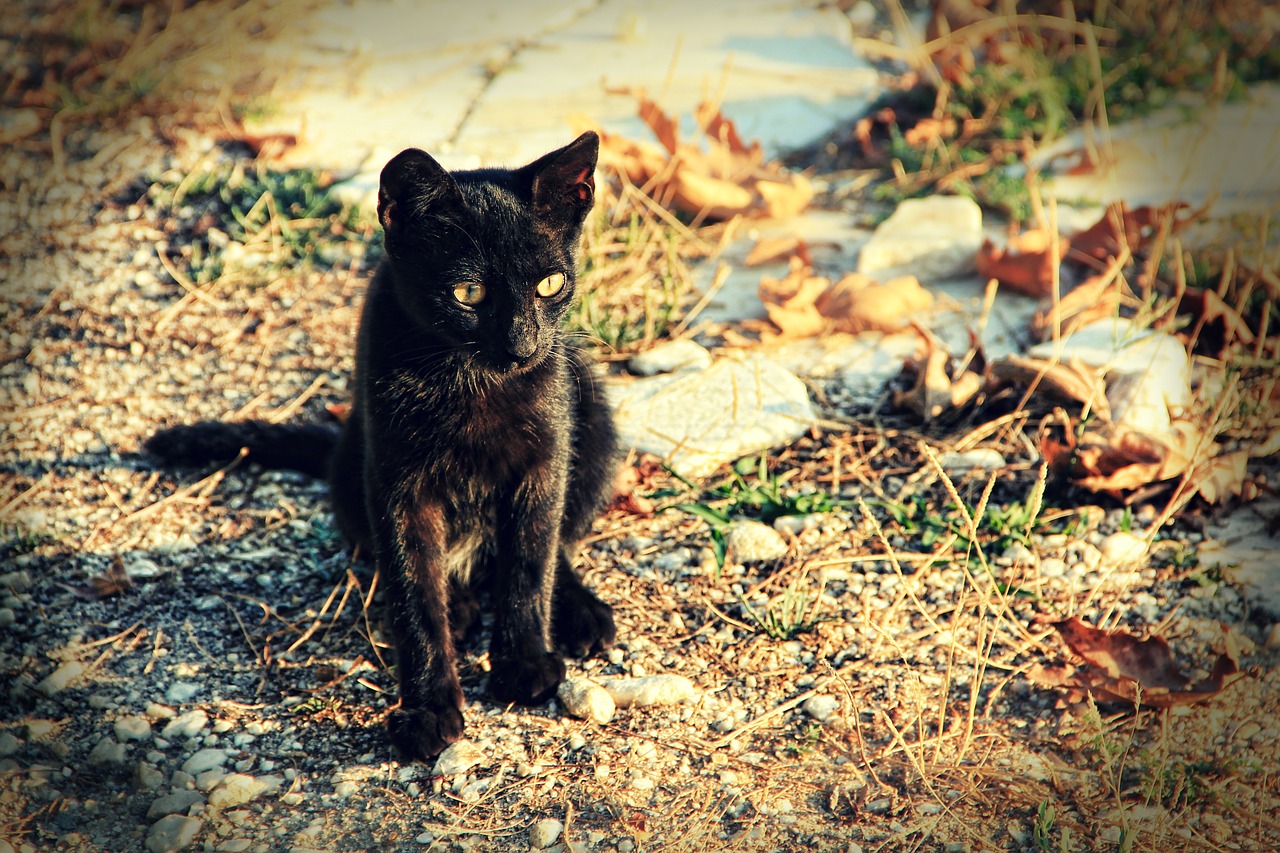 Then I stopped to watch a black cat come out from what seemed like nowhere, and I looked on as it sauntered towards a small group of french tourists sitting on a nearby bench. Upon reaching its desired spot, the cat stopped, sat and looked around (I swear it was contemplating!). That message was as clear as it could be. "Contemplate life. Don't judge, don't even analyse. Life is meant to be enjoyed and taken as it is".
It has been almost a month ago since our holiday in Japan, a month ago too since my retreat ended. I would wonder if all that I had learnt and understood, all the insights that God had so graciously given to me and which I had let ponder in my heart, would end too. This new way of living and seeing and embracing life and partnering God—will it end too? I was comforted by the guide for Week 34 of the Creighton University Online Retreat, and by the words of my spiritual director who so cheekily informed me, "This is only the beginning." To which we both laughed, heartily.
Teresa Hogan lives in Singapore with her husband and belongs to a community of Catholic evangelizers called NET (New Evangelization Team), which is part of the missionary arm of the Catholic Church in Singapore. She is passionate about helping others find God in the ordinary as well as helping them become aware of the great treasure they hold within.
If you'd like to write for God In All Things please see the Submissions page.