Ignatius said that love is shown more in deeds than in words. Jesus was not about spouting off heady theological concepts but about putting love into action. Blessed are the ones who seek righteousness, feed the hungry, clothe the naked, seek peace, and show mercy. This is our call as Christians.
I would argue that those who are friends with Jesus are to be more than his disciples; they're called to be apostles. Disciples are simply followers of Christ. Apostles, on the other hand, are messengers or "ones who are sent". But being a disciple is the first stage in our friendship with Jesus.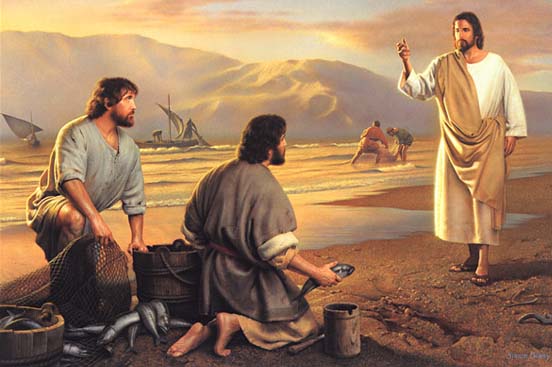 Discipleship: To Follow
Jesus' first words to his apostles were "come follow me." The call to discipleship requires a radical shift in life. It's the initial moment of conversion where we drop our previous ways of being. It's when the Spirit gives us a new perspective, when we realise there is wisdom in the words of Christ and the Commandments. "The imitation of Christ" becomes an ideal paradigm for the Christian life.
Discipleship is a good place to be in because it's our first response to Christ's invitation. In Ignatius' Spiritual Exercises the First Week is focused on our own sin, and how God calls for our conversion. It's in the First Week we pray that "I may put away from me worldly and vain things." It's the beginning of transformation. This week sets up a pattern for the entire Exercises, just as the stage of discipleship creates the "scaffolding" of the Christian life: We grow deeper in our understanding of the tenets of the faith, of worship, and of Christ's teachings. We drop all things and we follow because we're captivated by what Christ has to say.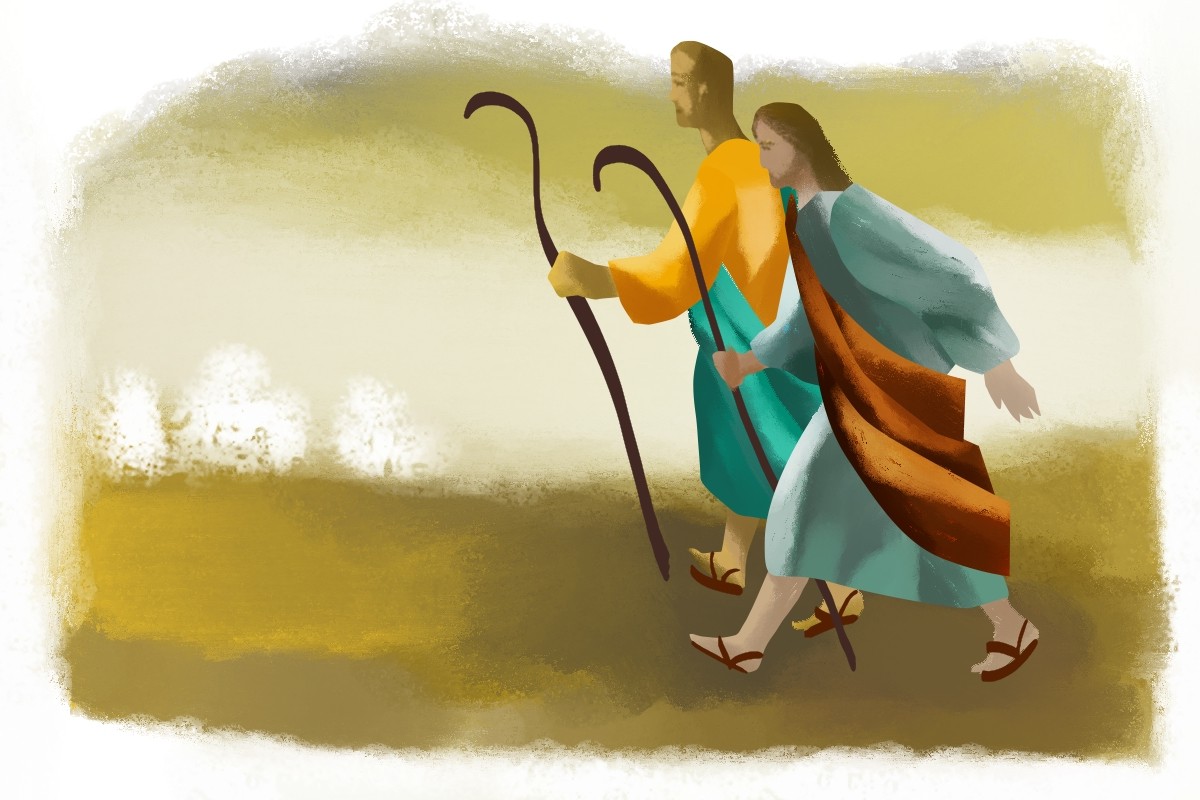 Apostleship: To Be Sent
In the Second Week of the Spiritual Exercises Jesus extends a deeper invitation, to move from words and commandments to action. Week Two begins with the Call of the King meditation, a call to be sent into the world and live the Good News. This portion of the Exercises is spent meditating on Christ's life and allowing it to propel us to be sent on mission. Ignatius says to "consider how the Lord of all the world chooses so many persons … and sends them through all the world spreading His sacred doctrine through all states and conditions of persons."
Now we are not simply following Christ; we're our ahead of him, his hands on our back, nudging us on a missionary expedition. This is what it means to be an apostle. We're no longer talking about the greatness of the Good News, we're living it. We're no longer boasting about the virtues of the works of mercy, we're actually visiting the sick, welcoming the stranger, and caring for the vulnerable. This apostolic stage of the Christian life is not one dimensional. It's a bold call to turn our words into actions and let our entire lives become apostolic – that is, letting our relationship with Christ affect how we live in move in the world. Week Two even introduces the Election, the fundamentals of Ignatian discernment and decision-making. It's by our Christ-informed decisions we become apostolic. When we take this seriously we become more than disciples; we become apostles.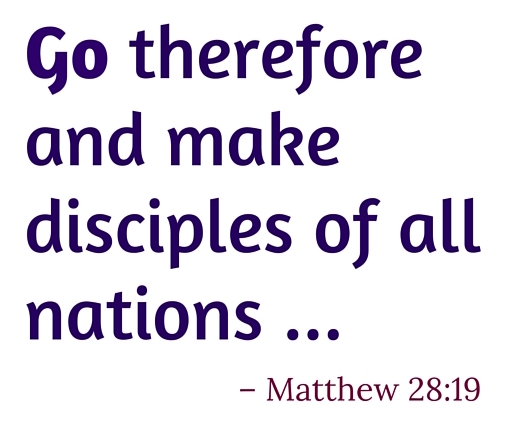 We must move beyond the assumption that there are only twelve apostles. All of us are called to be apostles, to make our mission conform to Christ's mission. The entire Spiritual Exercises is set up to aid in this transition. But we don't need to do a 30-day retreat to move from the discipleship phase to the apostleship one. We simply need to pray for the Holy Spirit to grace us with this transformation. It's no surprise that Jesus words of call radically shift from "follow me" in the beginning of the gospels to "Go therefore and make disciples of all nations," after the transformative event of the Resurrection. Jesus' disciples needed to grow with him and imitate him before they could be mature enough in faith to go out on their own as apostles in his name. His initial call was followed with a promise for that deeper call to apostolic action, "I will show you how to fish for people."
Most of us are not sent to foreign lands, but we are sent. We're sent anew into the places that already exist in our lives, to make our jobs and relationships apostolates in which we do the work for God's project.
At the end of the Exercises Saint Ignatius gives rules for the distribution of alms, or good works. His primary point is that it should be love which moves us to this action and that love should descend from God's love. Funny how it all comes back to love, right? Love is the foundation of the greatest commandment, the culmination of the Exercises, and the culmination of the Christian story. It's also the motivation of one of the most famous apostles: Saint Paul. He tells the Corinthians "For the love of Christ urges us on" (2 Cor. 5:14a).
Let us make these our own words, feeling the invitation from Christ to be apostles, his hands on our back nudging us on to an active apostolic faith.
Related posts:
Listen to an audio version of this post…