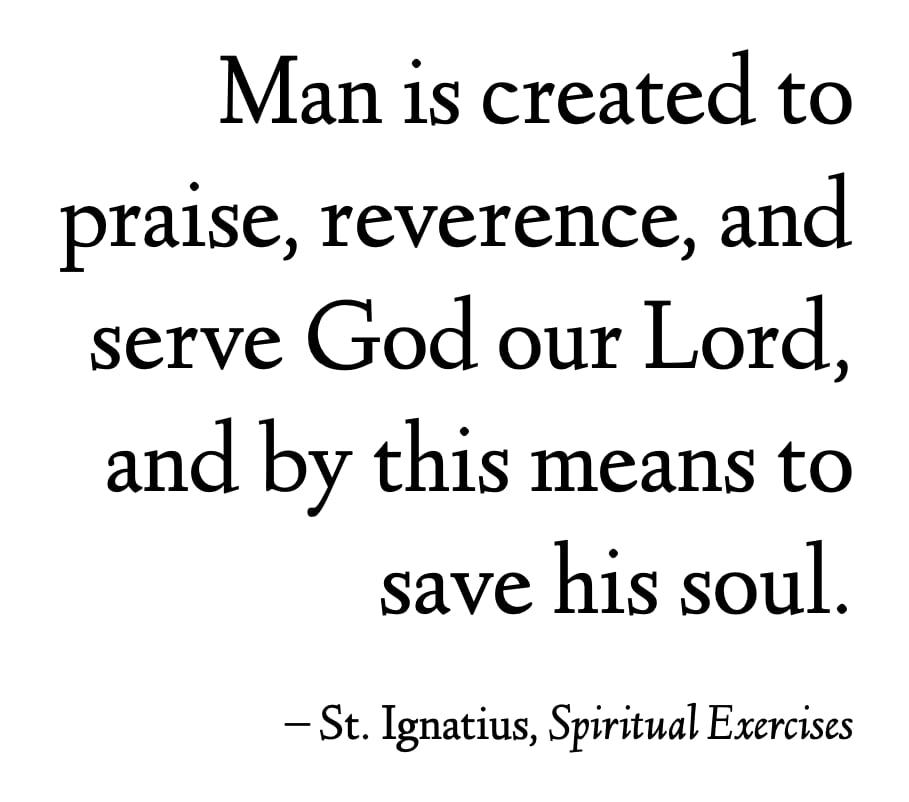 I've often struggled with three words in Ignatius' First Principle and Foundation at the beginning of the Spiritual Exercises: Praise, reverence, and serve. Practically any Ignatian retreat or program will be undergirded by the Principle and Foundation—and it's got a lot to unpack—but these three words are right there at the beginning to sum up our reason for being created. Ignatius says that we are "created to praise, reverence, and serve God our Lord, and by this means to save [our] soul."
What? God created us to praise, reverence, and serve him/her? Seems like a selfish God.
It's no surprise that one of the very first posts I wrote for this blog addressed this question. I offered a two-fold—and certainly, Ignatian—reason for our worship and praise: (1) that it is a love response borne out of gratitude and (2) that we glorify God in order to share and participate in God's ongoing creation (love is always generative). Yet, it's difficult to get beyond those three words as selfish-sounding because they have long been the one-dimensional demand of Christianity: "God created us to worship him." I've heard that line many times. It's the reason certain prayers or rituals have become so obligatory. It's partly why we feel we have to pray a particular way and why we feel the "Catholic guilt" when we don't pray "enough".
In the spirit of re-grinding our religious lenses, let's define these three key words with one Ignatian preface.
Ignatius would say — and this is spoken through the language of the Spiritual Exercises — that everything we do, say, or pray is a response to the gift of God's love. Full stop. I made this point in that blog post from several years ago. With this as our context, praising, reverencing, and serving God takes on a fresh meaning.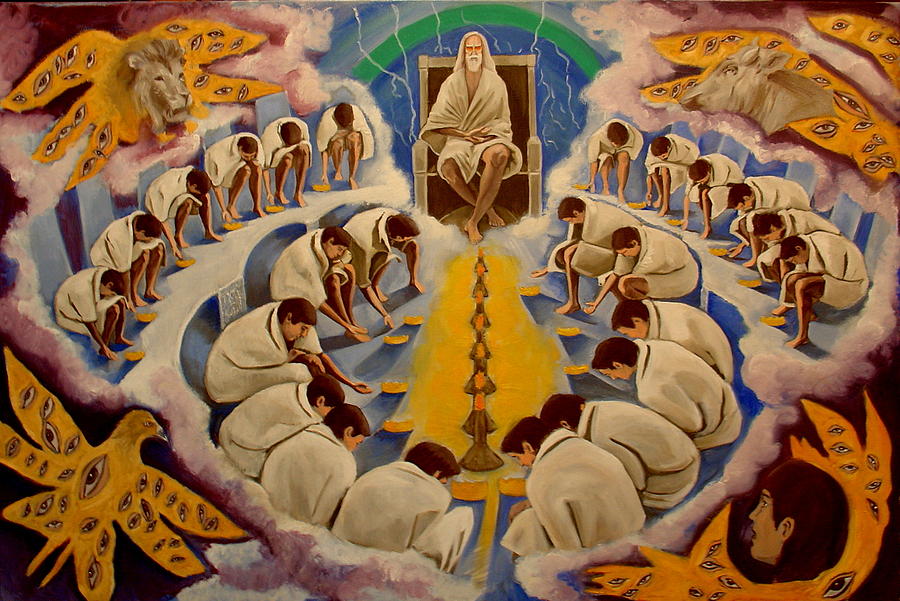 Praise
What comes to mind when you hear this word? I imagine throngs on bended knee before Christ the King on a magnificent throne. Our Christian history has conjured up this monarchical image pretty automatically for many of us. But God is not selfish. Praise is a natural response to gratitude. In fact, I would argue that this kind of praise to God in Ignatius' mind is gratitude. It's the tremendous gratitude expressed as a response to a gift of love. It's the kind of response you might have toward someone who saved your life or donated a kidney.
A prayer of praise? "Thank you for your love!"
Reverence
This simply means awe and wonder. There's an air of quiet sanctity signified by the word reverence. The Latin reverentia means "to stand in awe of." Again, it comes not from divine coercion, but from a love-response to divine goodness. It's a case of dropping to your knees because you're in the presence of Love itself, not in an I'm-not-worthy kind of way, but because you realise you're standing before love incarnate. I've written about reverence before and the phenomenon of the reverential bow. There's a certain humility to it and because a relationship with God is a life-changing relationship there's an openness to what God has to offer, an openness to the gift, an openness to receive.
A prayer of reverence? "You are wonder-ful!" (Psalm 8 is a great prayer of reverence.)
Serve
Service in this sense is not in servitude but to collaborate, work with, and serve God by sharing the divine love with others. We must depart from the earthly, kingly, monarchical image if we're going to understand what it means to serve God. Again, in gratitude to God's love, we are moved to respond to the invitation to participate in the building up of God's kingdom – what some call the Christ Project. We do this when we love neighbour, when we utilise our gifts and talents, and when we make choices that align with this Project. Let us reiterate (over and over) that serving God is not servitude, as if God is waiting for us to perform certain tasks in order to love us. No. Christian service is a response to divine love by sharing divine love. In other words, it is a sharing and participating in God's ongoing creation.
A prayer of service? "How can I help?"
That is our purpose: to praise, reverence, and serve God. God doesn't need it. If we neither praise nor reverence nor serve God, God will still be God. Rather, it's a free response to God's giving and gifting in many ways. It's not servitude to a selfish God, but rather being deeply moved to co-labour with God in the work of the kingdom.
Name the many gifts God gives you. What is your response of praise, reverence, and service?
Listen to the podcast version of this post…