This week my wife Sarah offers some reflections on breath.
---
I made my first 8-day retreat in 2011, right after I finished a summer of Clinical Pastoral Education, an intense ministry formation as a hospital chaplain. It was a summer full of death, whether unexpected on the nights I spent there on-call as the only chaplain in the hospital, or expected after long battles of cancer or other chronic illnesses, although no less painful for the families waiting by the bedside. Starting day one of my retreat, I made a trek each afternoon down to the beach, which was pretty barren as the waters were cold. I'd take a deep breath to summon courage before sprinting out into the waters until I was deep enough to dive in. And I'd emerge from the water, heart pounding, gasping for air. After a summer immersed in death, I needed that daily practice, that expansion of breath in my lungs to remind me that I was very much alive. When I think back to my prayer from that week, that image of coming out of the water, gasping for air is most central to my memory. There's a reason mindfulness and contemplative prayer often begin with an awareness of your breath. Being connected to our breath is intimate; our very lives depend on breathing and yet, for the most part, we often forget and disconnect from this important relationship with our bodies.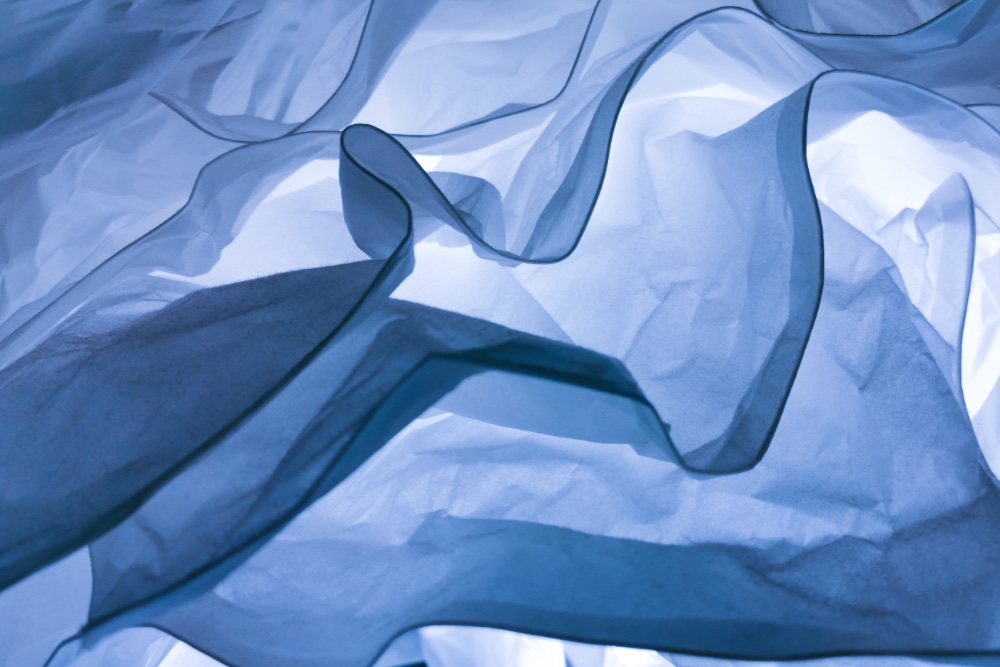 I've been thinking a lot about breath lately, more aware than ever of the gift that is given with every breath. At the beginning of this pandemic as I sheltered in place with two young children, my sanity remained intact because of my daily walk. As I pushed my son's stroller up the many hills in our neighborhood and grew short of breath, I thought about all those who had died from the virus, spending their final days on a ventilator, unable to breathe for themselves. As pollution decreased in a number of places around the world, I thought about how it is so often the poor and vulnerable that live in the most heavily polluted areas, robbed of their ability to breathe freely. In the last month I have heard over and over in my head George Floyd's words as the police officer's knee remained on his neck, "I can't breathe."  And in the weeks since Pentecost, celebrated this year just days after Floyd took his final breath, I've thought of the way Jesus shared the gift of the Holy Spirit to his disciples. Jesus breathed on them and said, "Receive the Holy Spirit."
The last few months have felt like a spiritual whiplash, and yet the power of Pentecost forced me to bring all of these pieces to prayer. As I was listing off what initially felt like different thoughts to my spiritual director surrounding the coronavirus, environment, and racial justice, she said, "Just look at how prayer allows you to see the many pieces of the whole." Breath and the power to give life and take it away.
We are told in the creation story how "God formed man from the dust of the ground, and breathed into his nostrils the breath of life; and the man became a living being" (Genesis 2:8). From the beginning of creation, to the ongoing creation we're invited into through the gift of the Spirit, God breathes life into us. Our very breath a reminder of the life we've been given. I'm reminded of that line from Acts: "In him we live and move and have our being" (17:28).
These are not separate things. Statistics show the virus has taken a much larger toll on low-income Americans and people of color, and so the connection between the current protests and the racial disparities of the coronavirus make sense. There's a pandemic within a pandemic. As I bring the events and circumstances of the last few months to prayer, I am overwhelmed by the contradiction: God breathes life into us; yet we make it harder for others to breathe. St. Ignatius invited us to see clearly the gifts in our lives, to be transformed by them, and then to offer them back to God: You have given all to me. To you, Lord, I return it.
As I ran into the ocean each day of my retreat that summer 9 years ago, I felt this sense of urgency. I was alive. Like that final line in Mary Oliver's poem "The Summer Day," I was reminded: Doesn't everything die at last, and too soon? Tell me, what is it you plan to do with your one wild and precious life?
There's a sense of urgency palpable in our country right now. This thirsting for justice I hope will not die. But we will, as Mary Oliver assures us. How can we use whatever breath is left in us offering ourselves to God?
Spend some time in prayer this week becoming aware of your breath. Imagine God breathing life into you at the moment of your creation. Imagine Jesus continually breathing life into you through the gift of the Holy Spirit. How will you use your breath to breathe life into others?
Listen to the podcast version of this post…