I think there has been a revival of the importance of rest in our culture thanks to the pandemic. Early on, there was a lot of talk how the pandemic has been apocalyptic, because it has unveiled certain realities we may have been blinded to before. One of those realities is our culture of overwork. The pace of our lives seems to get faster and faster, but during periods of lockdown, we suddenly had to slow down. We suddenly found ourselves letting go of certain responsibilities and spending more time with family.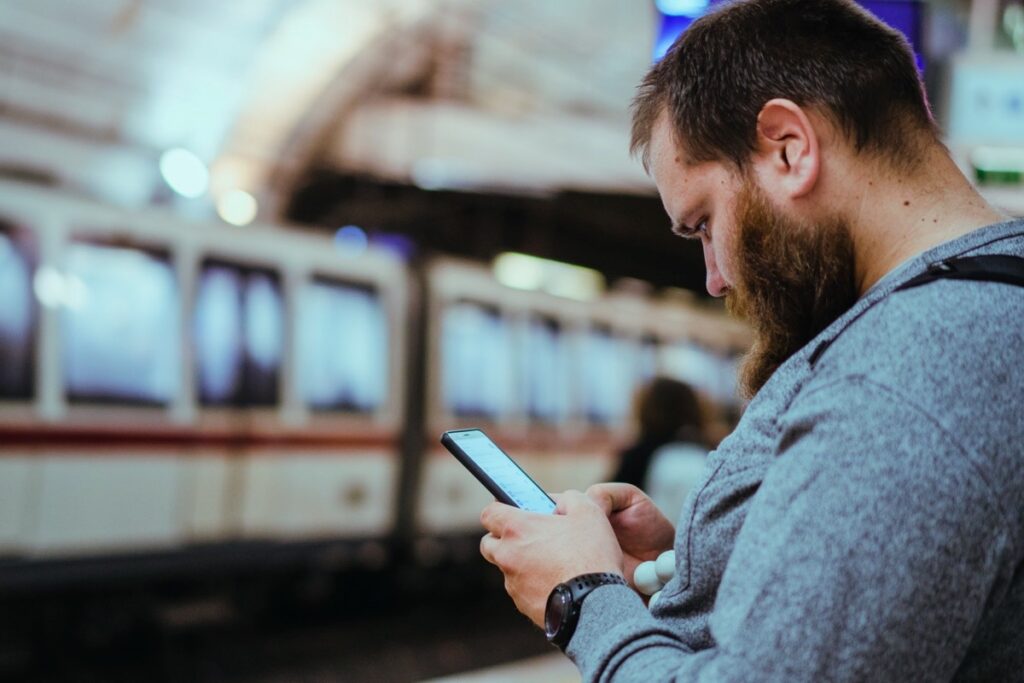 Doing, Doing, Doing
The culture of overwork and doing is in religious culture, too. We can become preoccupied with religious obligations, saying enough prayers, or reading scripture enough. It's as if we're desperately trying to please a boss. That God commanded us to rest and make sabbath doesn't seem to help. Resting, for some reason, doesn't seem inherent to us. Children have a hard time sitting still. So do grown-ups! We need to fill our boredom and time with something, lest we… what? There was an experiment done where a mild electric shock was given to participants. All the participants said they would pay money not to be shocked again. Each person was then left in the room alone for 15 minutes, without their phone or any distraction. Rather than being bored and alone with their thoughts, two-thirds of the participants (who said they would pay money not to be shocked) voluntarily chose to shock themselves than to sit there and do nothing. We're not good with boredom or with rest.
Our culture does not teach rest well. Yet our bodies have to rest in order to stay alive. We know the feeling of exhaustion and burn-out: our bodies are trying to tell us something!
Rest Must Be Learned
It wasn't until I was on retreat that I realised I needed to learn how to rest! And Jesus was my teacher. Listen to his words from The Message translation of the Bible which he spoke to those who carried the burdens of religious legalism, even on the Sabbath:
Are you tired? Worn out? Burned out on religion? Come to me. Get away with me and you'll recover your life. I'll show you how to take a real rest. Walk with me and work with me—watch how I do it. Learn the unforced rhythms of grace. I won't lay anything heavy or ill-fitting on you. Keep company with me and you'll learn to live freely and lightly.
(Matt 11:28-30)
What stands out in that passage? "Worn out"? "Recover your life"? "Unforced rhythms of grace"? It took some time, but there were moments on retreat I could just sit and be. I could look out at nature or I could close my eyes and just rest. My retreat was an intentional time of being unproductive, to recognise that God sees rest as important to my human dignity. I don't just rest in order to be more productive later; I rest because it dignifies my humanity. Rest is a way to care for my body and my soul. Rest tells me that my dignity and belovedness does not hinge on busyness. The seventh day resting in the Genesis story conveys that rest is built into the fabric of creation!
How Jesus Does It
If we take Jesus' words seriously and watch how he does it, we see him set boundaries for work and rest. In the Gospel of Luke we see Jesus leave the synagogue and enter the house of Simon. Simon's mother-in-law was afflicted with a severe fever, and they interceded with him about her. He stood over her, rebuked the fever, and it left her. She got up immediately and waited on them. Then at sunset, all who had people sick with various diseases brought them to him. He laid his hands on each of them and cured them. And demons also came out from many, shouting, "You are the Son of God." But he rebuked them and did not allow them to speak because they knew he was the Christ. At daybreak, Jesus left and went to a deserted place. The crowds went looking for him, and when they came to him, they tried to prevent him from leaving them. But he said to them, "To the other towns also I must proclaim the good news of the Kingdom of God, because for this purpose I have been sent." And he was preaching in the synagogues of Judea.
Jesus had a busy day. After reading from the scroll of Isaiah in the synagogue, and curing a demoniac, he visits Simon and cures his mother-in-law. Then the passage says, "At sunset, all who had people sick with various diseases brought them to him." And he cures them. The next paragraph begins, "At daybreak…" Jesus was curing and healing all night! He must have been absolutely exhausted. So it says that he left and went to a deserted place. But then the passage says, "The crowds went looking for him, and when they came to him, they tried to prevent him from leaving them." Jesus stands firm. "I must proclaim the good news of the Kingdom of God, because for this purpose I have been sent."
Wayne Muller, author of the book, Sabbath, says:
Jesus did not wait until everyone had been properly cared for, until all who sought him were healed. He did not ask permission to go, nor did he leave anyone behind "on call," or even let his disciples know where he was going. Jesus obeyed a deeper rhythm. When the moment for rest had come, the time for healing was over. He would simply stop, retire to a quiet place, and pray.
Jesus no doubt managed potential burnout. But did you notice, Jesus was in the Synagogue (on the Sabbath) and then healed a demoniac. He gets to Simon's house still on the Sabbath. But when he goes off to rest, it's daybreak, the next day! Jesus' true Sabbath rest comes after the obligatory Sabbath.
Living Sabbath
Sometimes Sabbath is about doing nothing of significance, about being bored. It might be getting up early and sipping your coffee while staring out the window. Wayne Muller talks about this practice called "Slotha Yoga". "When you wake up in the morning," he says, "don't get up. Stay in bed." Review your dreams. "Notice how it feels to be in your body… Do not be hurried by your impending responsibilities, but rather luxuriate in the softness of the bedcovers. Watch how the light is coming into the room… read a little, daydream, wonder about breakfast."
Someone once said that hurry is a primary reason we are unkind to others. Hurry is opposed to the spirit of sabbath. Hurry is about my own control. A house in my neighbourhood has a sign on the front lawn that says, "What's the rush?" It's a helpful reminder each time I pass it.
I think people are slowly recognising their overworked and hurried ways. The "Great Resignation" and rise of the four-day workweek might be signs of this desire to revive the dignity of sabbath rest, time with family, and time for what is life-giving. The author of Proverbs says not to lose sight of Wisdom and Common Sense because "You'll take afternoon naps without a worry, you'll enjoy a good night's sleep." (Proverbs 3:21-26, MSG) In other words, be in tune with the common sense way Jesus does things and you'll find rest.
How do you prioritise rest?
Related posts:
Listen to the podcast version of this post…