"Beware of practicing your piety before others in order to be seen by them;
for then you have no reward from your Father in heaven."
– Matthew 6:1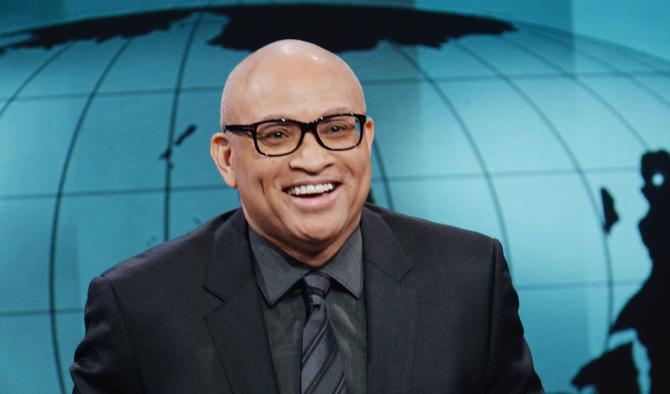 "The Nightly Show with Larry Wilmore" is a new fake-news show hosted by African-American comedian and satirist Larry Wilmore. His show takes some cues from the Daily Show with Jon Stewart in that it highlights current events and the media's comical failures to understand each event's complexity and depth. However, one difference between the two shows is that the Nightly Show sometimes holds its guests to unfiltered, unchecked honesty by using the phrase, "Keep it 100." This phrase challenges Mr. Wilmore and his guests to say how they really feel and be 100% authentic in their responses to very pointed questions. For example, Senator Cory Booker of New Jersey was asked to "keep it 100" when asked a question about running for president. He smiled and tried to give a diplomatic answer; Mr. Wilmore called him out immediately for not being truthful and honest about his response.
Many of us will give up things that bring us some amount of joy, take on some spiritual practice or community service, or attempt to balance both of these disciplines during the Lenten season. However, I wonder if we ask ourselves why we choose to sacrifice a particular thing or give back to our communities. I wonder if these Lenten disciplines help us make an authentic return to God.
I believe this is what Jesus was getting at during his teaching recorded in chapter six of Matthew's gospel. Christ calls the people who make a spectacle of their spiritual lives "hypocrites" because these people use spiritual disciplines to glorify themselves rather than God. Their religion and spirituality turn into tools of self-aggrandizement rather than self-actualization; platforms to perform, rather than opportunities for growth. Following religious and spiritual disciplines in this way takes us away from the God who draws us closer into relationship through conversion and transformation, the God who is always calling us to become more authentic and fully human by giving us a love unavailable on earth and unconditional in nature. Lent, then, is about listening to God's challenge for us to become more truthful and honest about ourselves through conversion and transformation.
It seems to me, then, that God is asking us to "keep it 100" because giving up sweets, doing countless hours of community service, and/or other Lenten disciplines do not bring us closer to God unless these disciplines are converting our hearts and transforming our minds to become the people who God calls us to be. We are called to be a people who are authentic, unabashedly honest, and unafraid. We are called to be a people who live out the unconditional love we receive from God by treating everyone with dignity and respect. We are called to be a people who are always in the process of converting and transforming our minds to be more in communion with God. May our spiritual practices and acts of giving back this Lent be reflections of these truths.