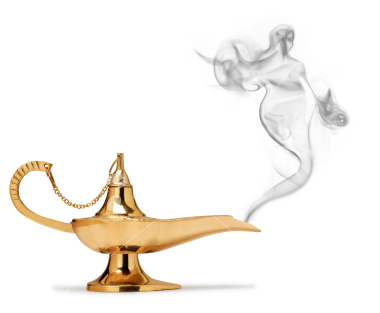 What do you want? That's right. What do you want from God? Fame? Fortune? What is your deepest desire? It seems like a question we'd only get after rubbing a magic lamp. But the truth is, God asks us that question every day. Maybe if you really thought about it you wouldn't realistically ask for fame and fortune. For St Ignatius, that desire—whatever it is—should allow us to praise, reverence, and serve God.
But having the courage to express to God what we want can be one of the most difficult things to do. Fr Richard Malloy, SJ shared an anecdote in a recent issue of America Magazine that revealed many young adults do not feel worthy before God. They are afraid to get close to Jesus so they simply give up on prayer or going to church.
In Ignatian spirituality one is asked to ask God for a grace: "What I want and desire". Our desires are a way God communicates with us. If our God is a God who gives us the breath of life, who gives us deep emotions that move us and affect our lives, who gives us the gift of love, and who even comes to earth to be with us, then can't God can use our desires to indicate his desires for us? David Fleming, SJ writes, "Perhaps expressing what I truly want from God may also act as a preparation of my inner being for an openness to God's entrance into a particular area of my life." (Draw Me Into Your Friendship)
Here's what I'm saying: Ask and you'll get; Seek and you'll find; Knock and the door will open. "Don't bargain with God. Be direct. Ask for what you need. This is not a cat-and-mouse, hide-and-seek game we're in. If your little boy asks for a serving of fish, do you scare him with a live snake on his plate? If your little girl asks for an egg, do you trick her with a spider? As bad as you are, you wouldn't think of such a thing – you're at least decent to your own children. And don't you think the Father who conceived you in love will give the Holy Spirit when you ask him?" (Luke 11:9-13, The Message)
Is it selfish to ask God for something I want? Not if it's something that is for God's glory and praise. Scripture is pretty clear about our dependence on God. But this doesn't mean that, like a genie in a lamp, God snaps into being whatever we want. Maybe a lottery winning isn't what will glorify God at this moment. Maybe the love of your life isn't meant to be found this week. For me, the real gift of asking God for what I want is a new openness in our relationship. When I wake up in the morning and, putting all my hesitation and feelings of unworthiness aside, I can speak to God like a friend and say, "Lord, I need your help today. I want to find some peace from my anxiety. I want to be more patient with my family. Boy can they get to me! And, God, I want to be able to see you more in the people I meet. Please bring me these graces today." That is honesty with a God who asks me to reach out to him not just for the major life moments, but for the small daily ones.
If you don't know what you're doing, pray to the Father. He loves to help. You'll get his help, and won't be condescended to when you ask for it. Ask boldly, believingly, without a second thought. People who "worry their prayers" are like wind-whipped waves. (James 1:5-6, The Message)
Too many times when we find the ability to ask God for something we treat God as a genie whose wish is our command. And when we don't get our wish right away God seems more distant and unwilling to care about us. We miss out on the ways God answers our requests. What we must have is the true courage to ask God for what's truly important to us and to wholly trust that God will take care of it. I've always loved the quotation from the movie Evan Almighty where God, played by Morgan Freeman, is speaking to Joan, Evan's wife, in a restaurant:
"If someone prays for patience, you think God gives them patience? Or does he give them the opportunity to be patient? If he prayed for courage, does God give him courage, or does he give him opportunities to be courageous? If someone prayed for the family to be closer, do you think God zaps them with warm fuzzy feelings, or does he give them opportunities to love each other?"
The key to the spiritual life, that is, a deepening relationship with God, is a greater honesty with a personal God who listens like a parent, and an attentiveness to the ways in which God answers our requests. Then, naturally, our desires become things that only God can help us with, and we can bring them to God in trust and delight. As the psalmist says, "Take delight in the Lord, and he will give you your heart's desires." (Psalm 37:4, NRSV) I have no doubt that when we delight in and trust in the Lord, the Lord delights in us. So today, just as Jesus asked the blind man, he asks you: "What do you want me to do for you?" (See Mark 10:51)