This is a guest post by Laura Tringali.
---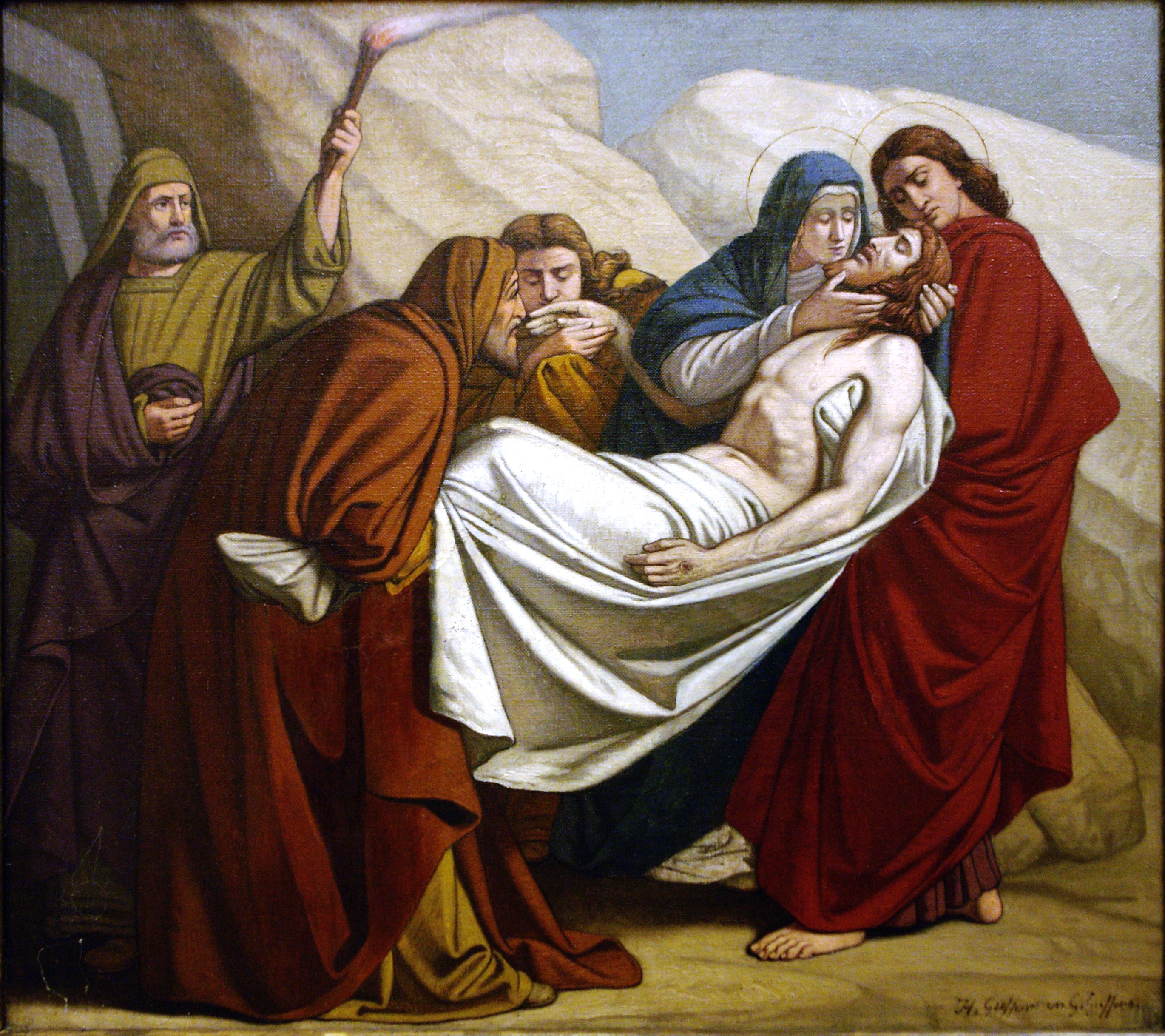 In the season of Lent, we are preparing for the ultimate feast of our faith. We celebrate in Easter the radicality of God's love, the persistence of God's faithfulness, the victory of God's truth, and the joy of God's redeeming grace. If someone were to ask you to tell him or her about Jesus, I bet that you would focus on his passion, death, and resurrection. This is Jesus' story. So I entered into Lent with a question: How is Jesus' story my story?
This seems like a basic enough question. Pursuing a relationship with Jesus is a part of my everyday life, but if someone were to ask me Why? I am not convinced I could give a sufficient response. Although I am a student of theology, I actually rarely find myself in a situation that would call me to articulate an answer to this question to another person. So I sat in prayer for a few days pondering how I knew in my heart why I put my faith in Christ but not how to put my heart's conviction into words. Then I realized that is exactly it! Christ found me in my heart, and in my heart is where Jesus' story is my story.
Some years ago, the question on my heart was: What is this life for? And what I mean by that is: What are we working towards, and why does it matter? Maybe it is success – to have the most interesting career, publish as many works as Augustine, and have my name be widely known and respected. Maybe it is adventure – to see the world, climb Mount Everest, jump out of a plane, and ride an elephant in Thailand. Maybe it is marriage – to have a Disney princess romance, an extravagant wedding, and an extremely photogenic family so our Instagram posts always get hundreds of likes. Maybe it is popularity – to have dozens of fun friends, my phone blowing up all day with people asking to hang out, and an endless number of awesome stories of the exciting things we do together all the time.
None of these things would be sufficient for me.
I knew in the depths of my heart I wanted a big, life-altering answer. I wanted genuine love to exist. I was looking for a faithfulness to hold onto, a truth to fight for, and a joy to live for. But what I found was that the longings of my friends' hearts resounded with the groans of my own heart. So I turned the question on my heart to God. "God, can you even answer my question?" God answered. And God's answer was even greater than what I thought I was seeking. I discovered that there is perfect love, perfect faithfulness, perfect truth, and perfect joy. It is God, and God has been waiting for me to let my question be answered and my heart be satisfied by him.
In Jesus' story, God was letting me know where to find my answer. The gift of God's very self is shown most explicitly in the radical love of Christ's mission, the uncompromising faithfulness of Christ's death, the victorious truth of Christ's resurrection, and the radiating joy of salvific hope. Jesus' story is an invitation. His story is my story because I choose each day to accept that invitation and be united to it.
And so, my friends, how is Jesus' story your story?
[1] This reflection is inspired by Matthew Kelly's Rediscover Jesus. I cannot completely endorse this book yet as it is a guide to a forty day spiritual journey, which I began for Lent on Ash Wednesday. However, I am finding this book quite fruitful thus far, and I do recommend Matthew Kelly as an author based on other of his books that I have read.
Laura Tringali, born and raised in Hershey, PA, received her BS in Psychology with minors in Nonprofit Studies and Classics at The Ohio State University. After graduating with recognition from the university for her research on Paul's theology in the New Testament, Laura is now pursuing a Master in Theological Studies at the Boston College School of Theology and Ministry.
Related posts: