Much of our lives is anxious waiting. It might be waiting to start a new job or for a baby to be born or for a school semester to end. For some it's a waiting in hope: for a cancer treatment to work. Or waiting to die, longing to soon meet God. We find that within all this waiting there is a darkness where even a flicker of a candle offers hope.
It is true that there are things about life that are dissatisfying. Things like pain, suffering, sadness, loneliness, or emptiness. It is human nature to cry out to God and ask for help. We yearn for that darkness to be filled with light. We pine for hope to replace despair. Advent, too, has a darkness that is waiting in eager hope and anticipation of the coming of Jesus. Lent, which begins on the 22nd of this month, also is a period of waiting-transformation, waiting for the Resurrection day.
A voice says, "Cry out!" (Isaiah 40:6a)
This voice comes from heaven, giving the prophet permission—actually, commanding him—to cry out. But what? And to whom?
I answer, "What shall I cry out?"/ "All flesh is grass, and all their loyalty like the flower of the field. The grass withers, the flower wilts, when the breath of the LORD blows upon it." (Isaiah 40:6b-7a)
The prophet knows the mortality of all things. That's not news to us. Loved ones pass away. Dreams are lost. Hopes can become letdowns. Indeed, even those things we can cry out to God in lament. But the prophet knows hope because he knows God. And God says:
"Though the grass withers and the flower wilts, the word of our God stands forever." (Isaiah 40:8)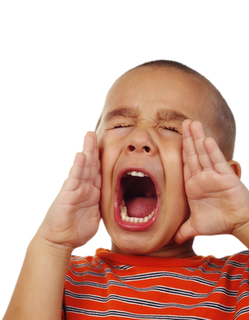 Yes! What shall he cry out? The Lord answers his question. The Lord God is steadfast and eternal while the things of this world—good and bad—are transitory. But the crying out now is to be of good news and to the people! "Herald of glad tidings," God says to the prophet. "Cry out at the top of your voice…/ Here comes with power the Lord God, who rules by his strong arm…/ Like a shepherd he feeds his flock; in his arms he gathers the lambs,/ Carrying them in his bosom, and leading the ewes with care." (see Isaiah 40:9b-11)
This coming Lent can be a flame that offers purifying along side comfort and hope, ultimately leading to the hope of the Resurrection. What kind of god gathers up his children into his arms gently like lambs? Ours. It is a flame that can only spread into the deep fire of love that permeates all creation, a fire that doesn't stop with Jesus' birth, death, or resurrection, but continues until the end of time.