Reading: 2 Cor 5:17-21; Luke 15:1ff
Lent offers us a unique gift to view the Christian story in its deepest sense. For this year's Fourth Sunday of Lent the lectionary presents readings that couldn't be more Christian. In the Gospel reading from Luke 15 we witness a scene with Jesus where the Pharisees complain out loud to one another, "This man welcomes sinners and eats with them." (Luke 15:2) This rings true. Jesus spent time with the outcast, the unclean, the sinners. This is core of the Christian message: love your neighbour as yourself. And in doing so you love God.
Jesus sees the Pharisees' hardness of hearts and goes on to tell the story of the prodigal son. Not read this Sunday are the two parables just before, of the lost sheep and the lost coin. He is telling us this: love and reconciliation is worth anything spent in the effort. A parable, Richard Rohr tells us, "doesn't lead us to more and more mental analysis; it's either a flashing insight or it's nothing." Les Misérables is this kind of parable that leads to flashing insight.
Nothing spared
Jean Valjean, after being freed from 19 years of hard labour for stealing a loaf of bread to feed his sister's child, is taken in by a local bishop in Christian charity. For all intents and purposes, Valjean is a sinner according to the law. He is unfit to be welcomed. But the bishop knows that God's law requires love, charity, and hospitality. "Though our lives are very humble, what we have we have to share," the bishop says. And even when Valjean, in a hasty and thoughtless act, steals the bishop's silver in the night and is caught the next morning, the bishop gives him more: two silver candlesticks. To some this may seem absurd, but in this act the bishop gives Valjean another chance in the name of God. "You must use this precious silver to become an honest man," says the bishop. "God has raised you out of darkness, I have saved your soul for God!"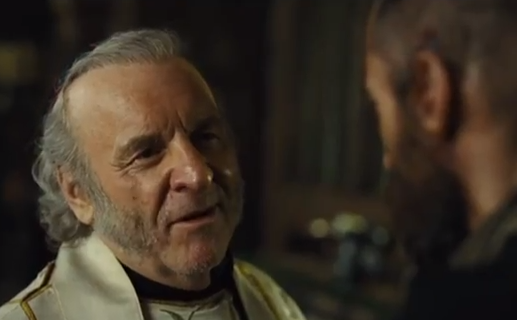 The bishop did not even spare a piece of silver to save the soul of Valjean! His discipleship was pure. As Jesus once said to his disciples in the Sermon on the Plain, "Give to everyone who begs from you; and if anyone takes away your goods, do not ask for them again." (Luke 6:30) [Listen to the bishop scene]
That night Valjean finds himself in the bishop's chapel before a crucifix, literally speaking to Jesus in prayer. He reflects on the misery of his crime and sin, and in a slow conversion, comes to see that through the bishop God is trying to take away his shame and reveal to him his worth.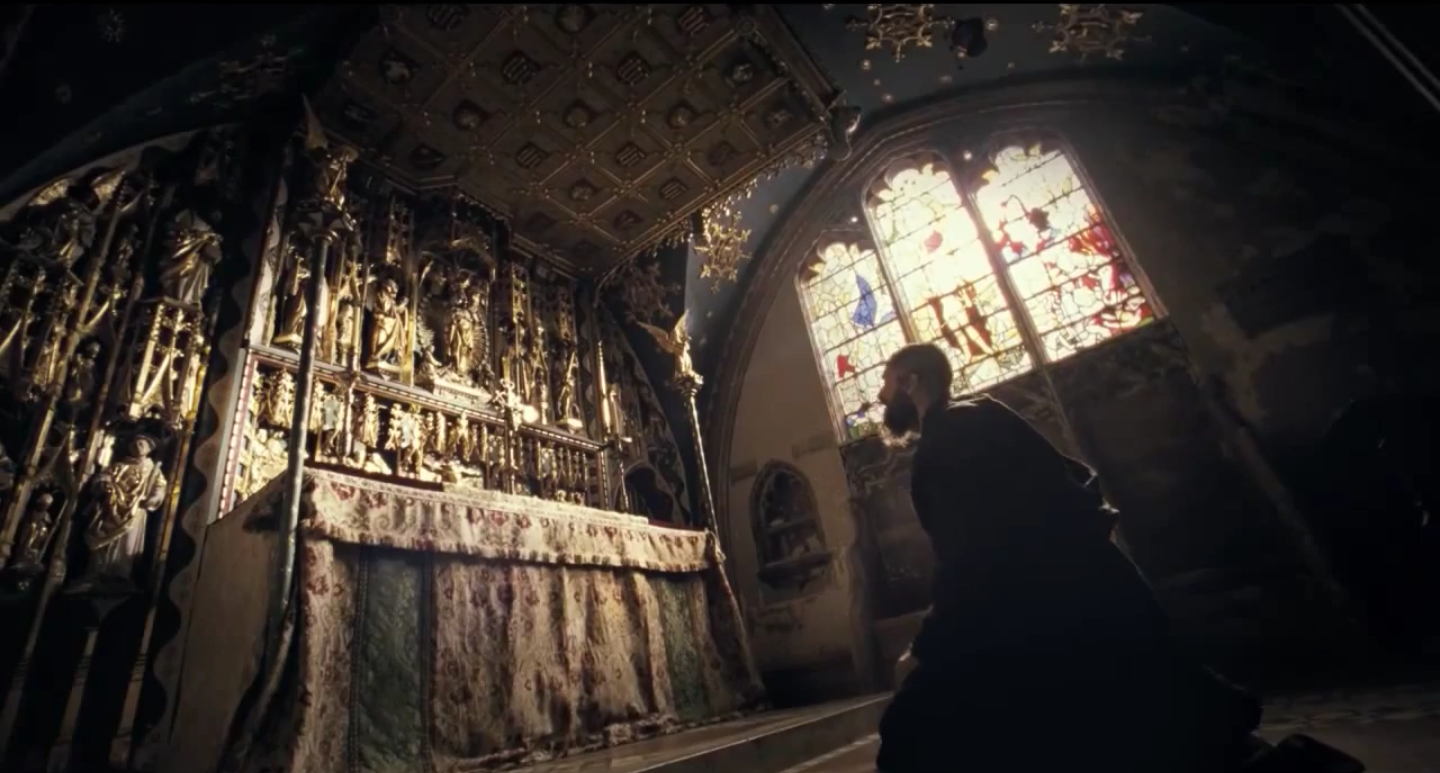 Yet why did I allow that man, to touch my soul and teach me love?
He treated me like any other
He gave me his trust, he called me "brother"
My life he claims for God above. Can such things be?
Transformation
And this is where Saint Paul's Second Letter to the Corinthians comes in. Saint Paul says, "Whoever is in Christ is a new creation: the old things have passed away; behold, new things have come." (2 Cor 5:17) Before Christ, in faith, Valjean is freed of guilt, freed of bondage. See, the grace of Lent comes to its fullness in the newness of Easter. Without reflection on our bondage we cannot be freed from it. Without a will for conversion we will forever be chained by sin and darkness. Like Jean Valjean, Paul was also imprisoned, not just in jail but by the weight of his sin. For Valjean, the moment in the chapel was the moment Paul fell off his horse. A new light shone into both of their hearts, one of reconciliation. Because with reconciliation there is transformation.
In one of the most moving lyrics of the scene, Valjean reflects on the bishop's love: "He told me that I had a soul. How does he know?" This, for him, is the key moment that revealed he has worth. He is no longer self-damned for his mistakes. He indeed has a soul and the bishop was God's instrument of that revelation. "So we are ambassadors for Christ," Saint Paul says. "As if God were appealing through us." God entrusts the ministry of reconciliation to us. The bishop took this seriously. And Valjean took the bishop's message seriously.
"My life he claims for God above. Can such things be?" (Jean Valjean, Les Misérables)
He ends the song seemingly with a new heart. "Another story must begin!" he proclaims. [Listen to Valjean's soliloquy] Jean Valjean was becoming a new creation before our eyes. Through the rest of the story we see him live this out through his own love of the poor and the outcast. And some may notice in the film that Valjean keeps near him always the symbol of his salvation: the candlesticks.
This is the Christian story found in Lent. For us, reflection on our sin, repentance and prayer, and the desire for newness leads us strongly toward Easter. This Easter, what will be the symbol of your salvation?
Related posts:
Listen to an audio version of this post…
Music by Kevin MacLeod