This is Week 5 of Desires of the Heart, a 10-week series on Ignatian spirituality and prayer. The text below is meant to companion the audio teaching and meditation. Click play and feel free to follow along. You may also download a PDF this week's "handout" here.
---
"The woman said to him, 'I know that the Messiah will come,
and when he comes, he will tell us everything.'
Jesus answered, "I am he, I who am talking with you.'" – John 4:25-26
---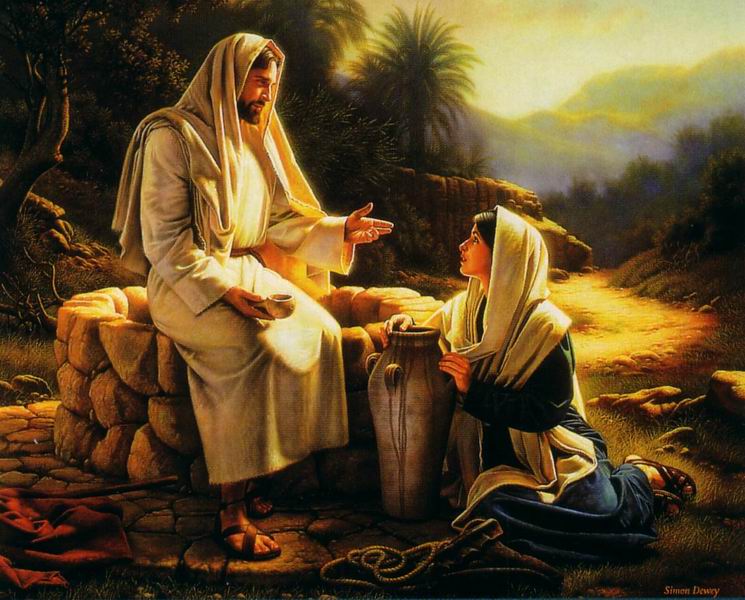 BACKGROUND
St Ignatius introduces the "colloquy" on the very first meditation of the Spiritual Exercises. A colloquy is simply an intimate conversation with Jesus or God the Father, Mary, or one of the saints. Ignatius often places this at the end of a prayer mediation but it can happen at any time. It runs throughout the entire four Weeks of the Exercises. Why? Because the Spiritual Exercises is to help us grow in friendship with the Lord.
"The colloquy is made, properly speaking, as one friend speaks to another, or as a servant to his master…" [54] Spiritual Exercises
Use your imagination by placing yourself in a gospel scene or another place that works for you. Then imagine Jesus there. Talk to him.
Speak to Jesus like a friend: express your fears or hopes, ask for healing, ask for advice.
Remember to listen. How does Jesus respond to me?

Trust God to use your imagination. 
RESOURCES
pray-as-you-go.org – A daily 10-15 minute podcast using the daily readings for Ignatian prayer, always ending with a colloquy.
If you would like to offer this 10-week series to your group or parish you can download a full PDF of the programme here. Contributions are requested if you offer it in active ministry setting.
Listen to the audio teaching and meditation…
Music by Kevin MacLeod