This is a guest post by Lizzie McQuillan.
---
"Above all, remember that God looks for solid virtues in us, such as patience, humility, obedience, abnegation of your own will – that is, the good will to serve Him and our neighbor in Him. His providence allows us other devotions only insofar as He sees that they are useful to us."
– St. Ignatius of Loyola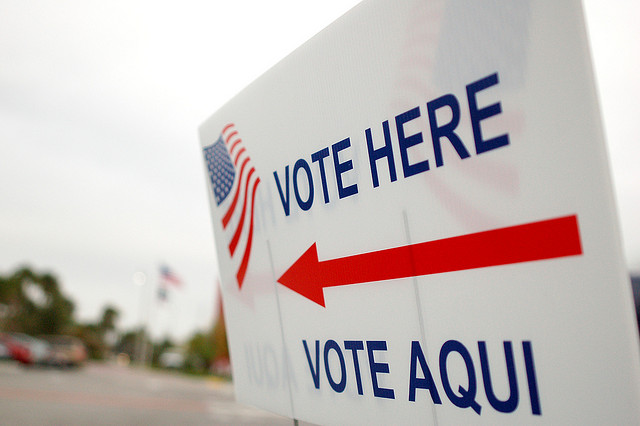 In college, I had a summer internship at a job training school for low-income women, mostly single mothers, who lived in Baltimore. In one of our first conversations my supervisor said, "If you try to find an answer that will solve these women's problems, you're going to burn out. " Outside of her office window the sky was completely blue, and I could see a man kicking an empty orange soda bottle as he meandered up the sidewalk. I nodded and she repeated herself. She'd been in this business too long not to know.  "Also, eat lunch with the women," she said. "That's the most important thing."
I thought about my boss's advice yesterday, as the midterm election results came in, as candidates celebrated and conceded, and as everyone on my Facebook newsfeed shared their relief or disappointment. I'll be honest: it was hard for me to figure out who to vote for this year. Even when the day arrived, I still woke up in a state indecision. Neither candidate felt entirely right or entirely wrong. This made me grumpy, not knowing what to do, not feeling like either piece could fit into the puzzle in front of me.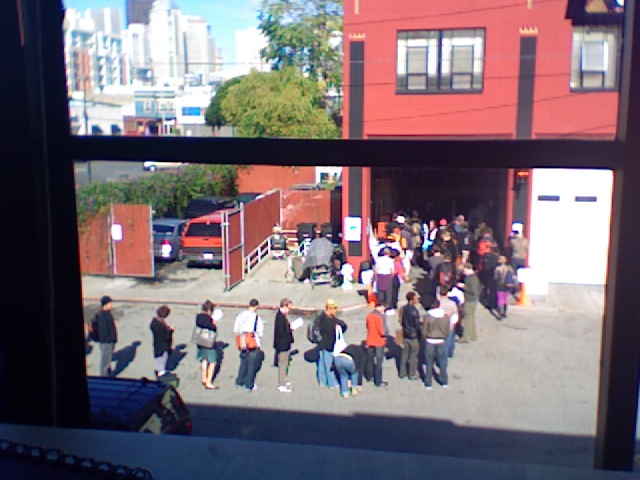 When I left for the polling station my mood began to shift a little. Signs of support decorated the front gardens of the houses I passed, and by the time I reached the Engine 7 Fire Station a small line of voters had already accumulated outside. As much as I could do without the influx of ads and opinions during election season, the moment of actually voting—being surrounded by the volunteers and taking in the musty smell of the firehouse garage—is one that I'd like to last forever. At the polls you see the simple fruits of democracy: the woman at the check in table, alert enough at 7:15 in the morning to find my name in her spiral-bound book. And the assurance that all over the country, in senior centers and school gymnasiums, people were all doing the same thing: taking a brief moment to mark off who they believed to be best.
I went on to have a great summer internship, thanks to the many memorable conversations I shared with the women at the round tables in the downstairs cafeteria. I recognized the freedom that exists in a space that's not confined by a framework of right and wrong, and the strength and understanding that freedom provides. Without the pressure and the criteria to judge our outcomes and our actions, we can simply live them, recognize the forces pulling us to and from God, and continue on our journey.
To my dismay, election day doesn't last forever, and not even 24 hours later, the warm feeling I had about it has already begun to fade. The results are in. And, for now, we have our answer. But maybe we have an opportunity to open up the outcomes and feel grateful about our ability to engage in the future of our country and our communities. Just as my supervisor knew the importance of surrendering to the fact that there is no formula, St. Ignatius reminds us that God doesn't expect us to know what or who will solve our country's troubles either. Instead, we need to be patient. We need to sit with one another at the lunch table, and see where the conversation goes.
Lizzie McQuillan graduated from Loyola University in Maryland and currently works in advancement for the New England Province of Jesuits. She is originally from the Boston area and spent a year in Portland, Oregon serving in the Jesuit Volunteer Corps Northwest. She enjoys making soup, going to the beach, and spending time with her three siblings. 
If you'd like to write for God In All Things please see the Submissions page.