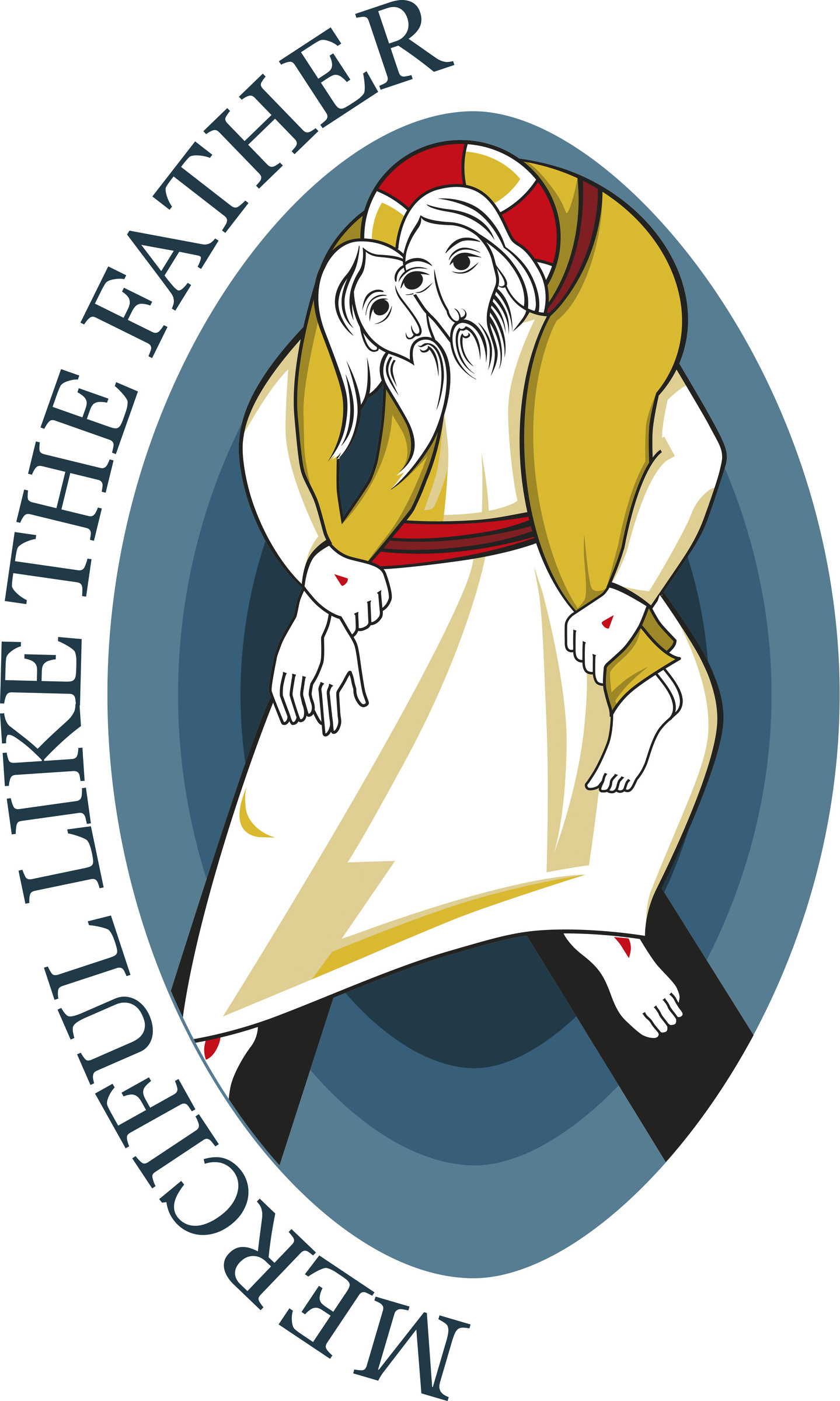 The Solemnity of the Immaculate Conception is the feast day that ushers in the Jubilee Year of Mercy Pope Francis has called. On this day all people are reminded of the endless riches of God's mercy. Yet the readings for this day begin with the Genesis account of the entrance of sin into the world, in the actions of our first parents, when God throws them out of the world of paradise into one where suffering and labour seem to rule. But, as Pope Francis says, "God did not wish to leave humanity alone in the throes of evil. And so he turned his gaze to Mary, holy and immaculate in love (cf. Eph 1:4), choosing her to be the Mother of [our] Redeemer." Mary's yes, is the action that allows God to perform the merciful action of sending a saviour to us, to change our hearts from stone to flesh.
God's desire for our conversion comes from God's heart of mercy, imaged by Christ. Saint Ignatius knew this as he transformed from living a life of sin and indulgence to one of courageous service. Saint Paul knew this when his life of persecuting followers of Christ was replaced with a life of devotion to Christian discipleship. Each of us has experienced this when tears of sorrow fill our eyes and we feel God's love despite our past or who we thought ourselves to be. "When faced with the gravity of sin," the pope says, "God responds with the fullness of mercy."
Still, even in this Year of Mercy, we find our world in a terrible state of brokenness and violence. Our response should not be one of retaliation or violence, but one of genuine sadness. We enter the Advent season with the incomprehensible thoughts on our minds of individuals and groups who deliberately choose to kill other people. We read about those who choose guns as a response, in the name of peace. We may find ourselves in family situations where grudges and hurtful feelings exist. Mother Teresa said that "if we have no peace, it is because we have forgotten that we belong to each other. … Peace and war begin at home. If we truly want peace in the world, let us begin by loving one another in our own families." Just as God shows us mercy, despite our sin, can we show mercy to our own families, despite any hurt they may have caused? Can we allow genuine sadness instead of retaliation?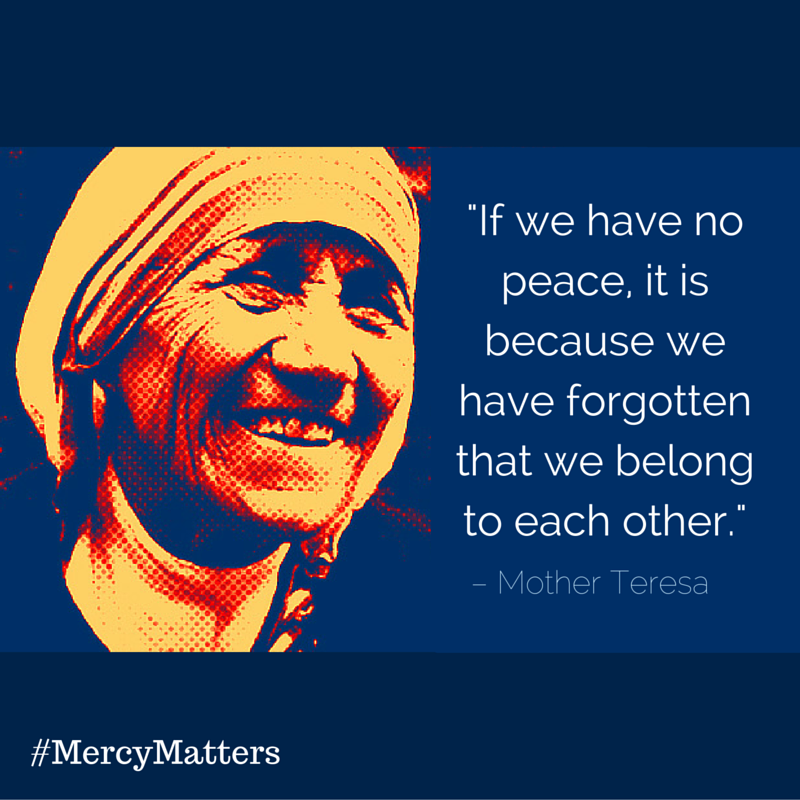 Only when we can truly reflect the mercy of God in the actions of our lives do conversions occur. Ignatius and Paul may have experienced the mercy of God directly, but Jean Valjean, the protagonist of Les Misérables, received that mercy from the bishop who took him in. His conversion was because one man reflected the mercy of God through his action. He sheltered the homeless, fed the hungry, and admonished the sinner. These works of mercy are at the core of Christ's teachings, and it's what this Year of Mercy recognises. God's mercy was most revealed in Jesus' actions: healing, forgiving, feeding… Pope Francis says, "What moved Jesus in all of these situations was nothing other than mercy, with which he read the hearts of those he encountered and responded to their deepest need."
Ignatius says that our love is best shown in our deeds and actions. So while part of the call to us this year is to perform the corporal and spiritual works of mercy, it is also to receive God's mercy. How can we genuinely show others the mercy of God when we have not reflected on how we experience it? The Catholic Church is offering several ways to receive God's profound and radical mercy during this Jubilee Year:
Dioceses are designating pilgrimage sites for the purpose of prayer and seeking reconciliation. Check your diocese's website for more information.
Pope Francis has permitted priests to offer absolution for the sin of abortion. What a merciful way to offer God's sacramental healing to those suffering from any loss and shame as a result of abortion.
"24 Hours for the Lord" – Dioceses are offering the sacrament of reconciliation on Friday and Saturday, 4 and 5 March.
Indulgences – In the Catholic tradition, an indulgence is "a remission before God of the temporal punishment due to sins whose guilt has already been forgiven" (CCC, 1471). The idea is that God is indulgent with us in mercy. To receive this indulgence the pope says the faithful must:

Visit a Holy Door, "open in every Cathedral or in the churches designated by the Diocesan Bishop."
Celebrate the Sacrament of Reconciliation
Attend Mass and reflect on mercy
Offer a profession of faith (like the creed)
Offer prayers for the pope and his intentions

Most importantly, spend time in prayer. Try an Ignatian contemplation on the story of the Prodigal Son. Or explore other ways of praying (visit our Prayer Resources page).
If you're a part of a faith sharing group, a bible study, or some other group, consider reflecting on mercy using our Loving Mercy series.

Mother Teresa said that "peace begins with a smile. Let us radiate the peace of God and so light his light and extinguish in the world and in the hearts of [all], all hatred and love for power." The message of mercy is not about Mother Teresa or Pope Francis. Mother Teresa and Pope Francis are the ones who radiate that mercy of God. That's our call as well—to change the world one merciful action at a time, one smile at a time, one embrace at a time.
Throughout this Jubilee Year God In All Things will be posting reflections on mercy from our guest posters and regular contributors. Like us on Facebook and follow on Twitter. You can also look for #MercyMatters for inspirational content on mercy from GIAT and our fellow Ignatian bloggers.
Listen to an audio version of this post…
Music by Kevin MacLeod