This is a guest post by Katie Lacz.
---
We flew with our baby boy for the first time in April of last year, when he was five months old, and the shock of traveling 1,800 miles in a metal tube flying through the air didn't set into his system until the first evening at my parents' house. He was a good traveler on the plane, entertained by the lights, the seats, and the people next to him, and only mildly alarmed by the disembodied voices making announcements about seat belts and water landings.
But when evening set in, those accumulated miles and time changes turned our giggly baby into a writhing, screaming mass of arms and legs who wouldn't calm down enough even to nurse, my usual ace in the hole (or in the bra, as it were). I clutched him as I sat in my parent's leather recliner, terrified that somehow he was in pain from an injury I hadn't noticed. I passed him off to my husband, who walked with him while he continued to wail. My husband passed him off to my mother, who paced back and forth and then said, "Let me take him upstairs."
She carried him, all red-faced and scrunched features, and I listened to his cry become muffled through the ceiling. I sat, muscles still tensed, listening intently for any sign of improvement. After a couple of minutes, I noticed that it had become quiet, and I carefully walked upstairs and peeked into my parents' bedroom.
There, at the foot of the bed, my mother stood wide-legged, swaying back and forth with her grandson in her arms, looking utterly rooted – like her movement was coming from somewhere deep in the earth into the soles of her feet and up into her legs, powering the back-and-forth that soothed me even as I looked at it.
As I watched, she kept swaying and walked over to the window with my son. "Look at the birdies!" she said. "Look at the birdies."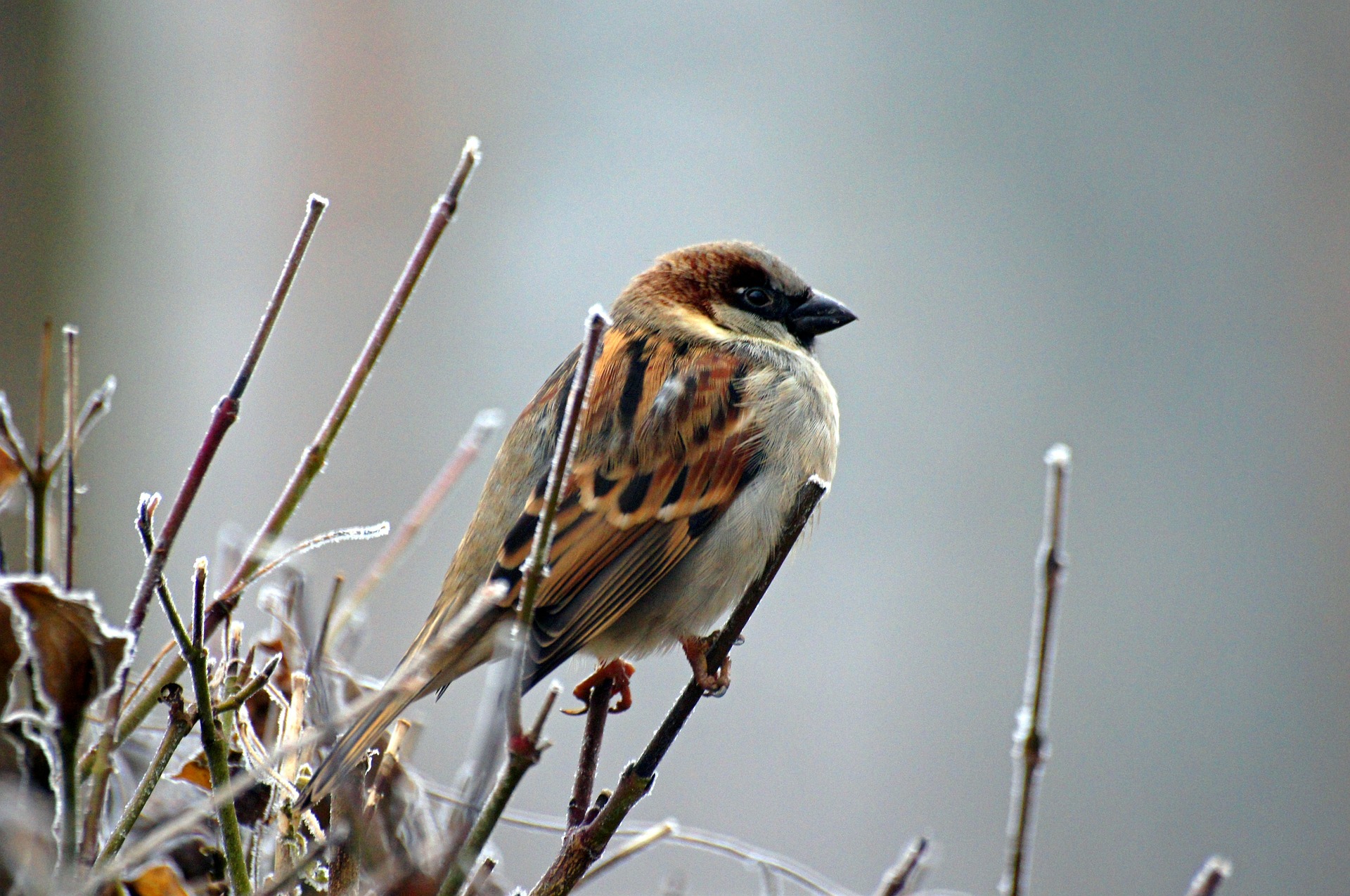 It was nine o'clock at night – you couldn't see a thing out the window. But she said, every minute or so, in a soothing voice, "Look at the birdies."
And I watched, and I thought, consider the lilies.
Look at the birdies.
I saw my mother, and I saw God – God our Mother, who gathers us up, flailing and wailing, into Her arms as she sways and soothes and says, consider the lilies, little one. Look at the birdies. Don't be afraid.
I thought of all the times I have worked myself up into a frenzy – about things needing to be done, tasks done not well enough, questions and exhaustion and fear and frustration welling up until I am a scrunchy-featured, red-faced little soul in need of some rooted swaying.
And then God says, in the words of Luke's Gospel, do not worry about your life.
And then God says, in the words of Our Lady of Guadalupe, Am I not here, I who am your mother?
And then God says, in the words of a newly minted grandmother in upstate New York, Look at the birdies. Shhhh. Look at the birdies.
And I feel myself relax, and look into the darkness, and sink deeply into God's rooted embrace.
Katie Lacz is a writer with an M.Div. from the Jesuit School of Theology in Berkeley and a background in journalism, community organizing, and ministry with young adults exploring faith and justice. She currently stays at home with her wild-haired toddler outside Boulder, Colorado, and is in formation to become a spiritual director.