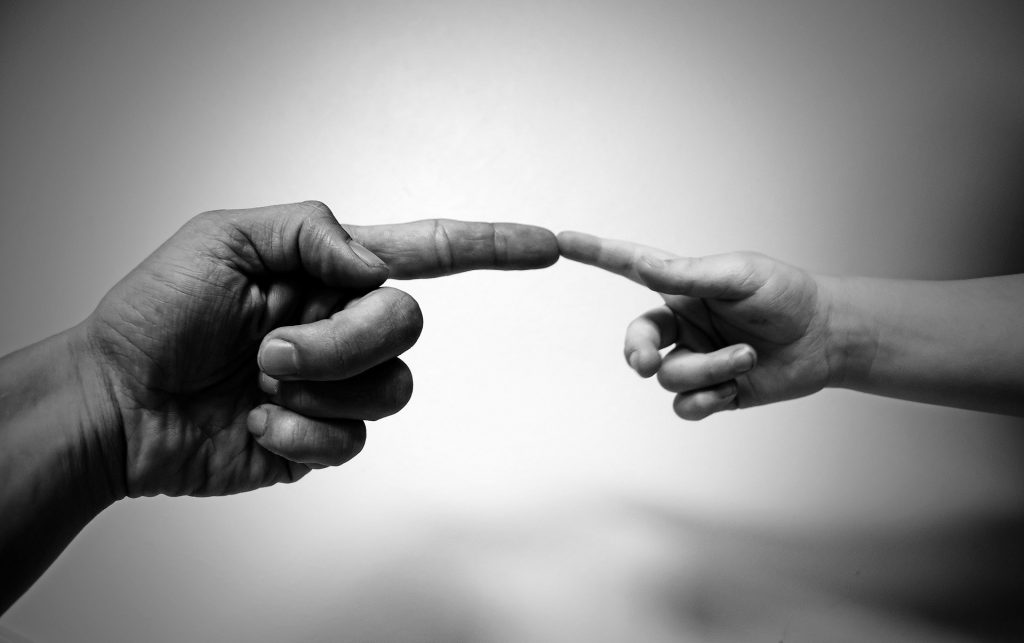 With Advent beginning next week we begin to think about the Incarnation of God in the person Jesus Christ, but the idea of salvation may likely not on our mind. That's for Lent and Holy Week. Yet we ought to do some re-forming of our understanding of salvation. When Ignatius mentions, in his First Principle and Foundation, that our purpose is to "praise, reverence, and serve God" so to save our souls, what does he mean? Louis Savary interprets this as being created "to make a unique contribution to the great evolutionary project initiated and continually supported by God, namely, bringing all creation together into one magnificent conscious loving union." In other words, salvation is a loving union with God, one another, and all creation. It is the aim of the Kingdom toward which we're moving. It is the mission of Christ. It is a desire deep in the hearts of all human beings (though we may sometimes be blinded to this). It is not about getting to "another place" called Heaven. Heaven is this ultimate loving union. Paul Coutinho calls it "Divine intimacy".
Love's Freedom
Richard Rohr points out that traditional Franciscan theology sees the Incarnation as the great act of salvation, not the cross. God did not need a blood sacrifice in order to love us. Atonement theory truly falls short of who we know God to be. Too often Christianity has been seen as transactional, paying debts, making sacrifices, ticking off doctrine… God does not require a transaction in order to love us. If that were the case then there would be no freedom in God's love! Love without freedom is not love. I struggle with the concept of Mass stipends (money given for a Mass to be offered for someone deceased). Some unfortunately treat grace and prayer as something to be purchased, as if God expects Masses to be said in return for a quicker path to heaven. I know of a woman who sends long lists of deceased Nazis to Catholic churches requesting Masses offered for their souls. In some churches you'll find papers scattered in the pews or placed on a table that tell you to recite a prayer X number of times and distribute X number of copies in order for your intention to be answered. These kind of things view prayer as magic or as a transaction with God. And of course there's the belief that regardless of how you live your life, a repentant conversion at the last moment before death can save you from Hell. This is the idea of transactional atonement. We even call it the "Economy of Salvation". —And true prayer is about relationship. True love is not transactional. Love expects nothing in return. This is part of love's freedom.
I hear people in the church all the time say that we don't need to do anything to merit God's love. Yet I continue to see this transactional mentality among some. Where is the freedom?

God's Free Choice
Salvation became ours when God took the initiative to be with us through the event of the Incarnation. Jesus' life, actions, and teachings orient hearts toward creation's ultimate loving union. The cross was a consequence of God's radical love, not its cause. The Incarnation was not a response to "clean up" the mess of humanity, but God's free choice to be with us in it, inviting us to take part in the project of salvation. Salvation is loving enemies. It's world peace. It's trusting in our inherent goodness and dignity.
When one prays with Ignatius' meditation on the incarnation in the Spiritual Exercises they ponder how the Trinity responds to witnessing humanity's chaos. Is the choice to send Christ to earth motivated by anger or some kind of God-justice requiring a violent transactional execution to "pay a price" for sin? Or is the Trinity's response from a movement of love and compassion, to be with us, suffer with us, and encouragingly love us as we journey toward healing and wholeness and peace and union. Which is the gentler picture? Richard Rohr says, "If God uses and needs violence to attain God's purposes, maybe Jesus did not really mean what he said in the Sermon on the Mount (Matthew 5): 'Blessed are the gentle, the merciful, the peacemakers.'"
What is your image of God? A God whose love is dependent on rules and certain transactions? Or a God whose gentle love invites us toward God's self at no cost?
> Try Imagine Advent, a four-week imaginative prayer series using scripture. Audio downloads are free.
Listen to the podcast version of this post…