This is a guest post by Boom Enriquez.
---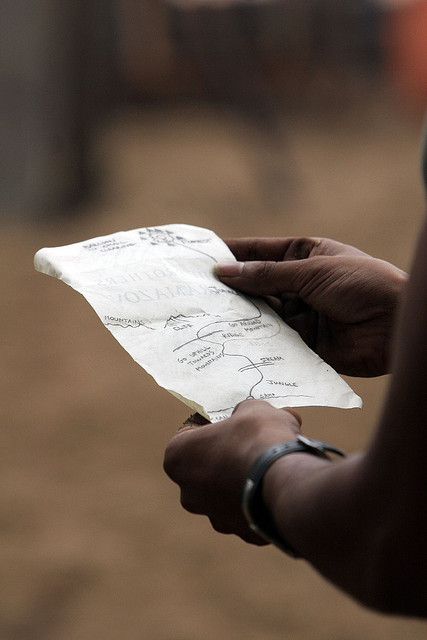 I'm not good with maps.  Ever since I was young, treasure hunts and orienteering have been my least favorite games.  When I need to meet a friend or colleague, I'd rather set the meeting place thinking I would stress myself if I don't know the location of the meet.
I've been living in another country for a few months now and it's been frustrating for me to depend on maps to go places.  Even when my mobile device has the technological tools to make transits better, I can't help but be gasping every time.
Once, a friend invited me to their home in the suburbs to celebrate a momentous event in their lives.  They couldn't pick me up so I had to take a bus.  For some reason, I missed the stop that was instructed to me and I got lost.  I tried to find my way alone at first. It was wintertime and rain started to pour.  I was damp and cold walking for a few kilometers, figuring out the way to go.  I felt helpless and humiliated.  I swallowed my pride and called my friend to ask for help.
For some people like me, I'd like to be certain about things in life, of being in control of what's happening around me.  I prefer things to be on schedule, for plans to be in order.  Part of the success I feel is in the process that everything happens according to plan.
When uncertainties occur, it is a source of frustration.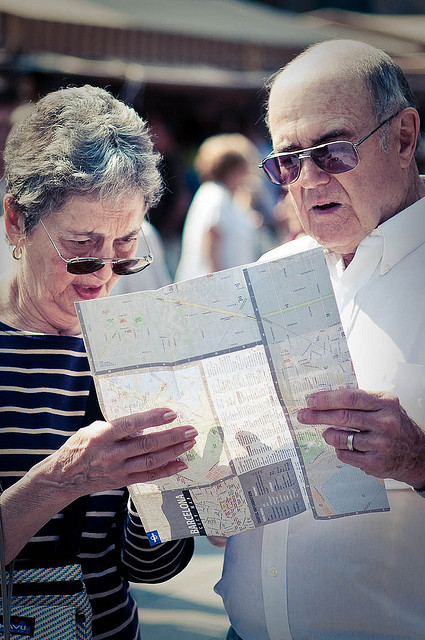 There have been moments in our lives when we felt lost, not knowing where we are ought to go, where we are being led.  During these times, the uncertainty pains us – causing us sleepless nights, missed meals or even the appetite to move forward.
We may have planned our lives well, envisioned a nice future for us and for our loved ones.  Yet, we might be consumed that what we have built, what we have prepared for is in the succession of those plans.
Nonetheless, life is not about these perceived successes.
When we experience the unexpected, we tend to lose control.  It is in letting go of the plans that we have a hard time – we are stripped off the power to anticipate, to be two or three steps ahead of everyone and blindly take a leap of faith.  It is in letting go that we feel most vulnerable.
During these experiences, the invitation is for us to see that uncertainty is grace itself.  It is in when we feel lost that we find God.  Or God finds us.  When we feel that we have nothing, we realize that He is there, patiently journeying with us.
So.
It's ok to be lost sometimes.
To not be in charge.
To feel helpless.
To be vulnerable.
Let your uncertainty be a gift.
Let yourself find God.
Let God find you.
Boom Enriquez is currently living in Australia earning a Master's degree in Public Policy & Management at Carnegie Mellon University. Boom is part of the team that runs the Ninoy & Cory Aquino Leadership Center and the Philippine Toy Library. He has an AB degree in Management Economics from the Ateneo de Manila University, Philippines. Read Boom's blog, Boomanism.

---
If you'd like to write for God In All Things please see the Submissions page.